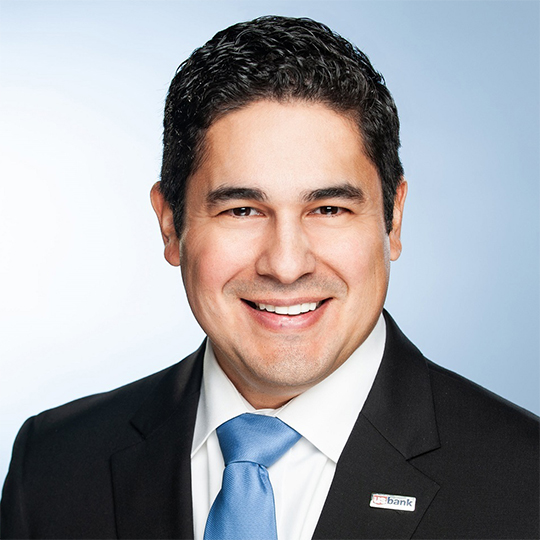 U.S. Bank has promoted Manuel E. Rodriguez to San Diego market president.
Rodriguez, 38, was previously vice president within commercial banking at U.S. Bank in San Diego, serving businesses with revenues between $20 million and $500 million. His 16 years of financial services experience included jobs with Wells Fargo. His banking career has taken him to San Francisco, Las Vegas and Dallas.
U.S. Bank, part of U.S. Bancorp (NYSE:USB), made the announcement Sept. 12.
Rodriguez grew up in Brownsville in South Texas. He studied business at the University of Minnesota and had his introduction to banking via a summer internship at a bank in Houston.
He lives in Del Sur with his wife and four young children, and serves on the board of Junior Achievement.
U.S. Bank, with assets of $461 billion, has 800 employees in San Diego, and 74,000 employees nationwide. Its San Diego main office is in the University Towne Center neighborhood.
CORRECTION: This post has been corrected to reflect the location of Rodriguez's internship.