As a new NFL season gets underway, the Chargers' absence from San Diego has claimed its first apparent business casualty. Arizona-based Tilted Kilt Pub & Eatery has closed its Mission Valley sports bar, located about five miles from the former Qualcomm Stadium at 1640 Camino Del Rio N.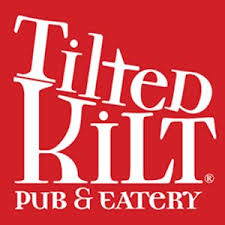 The company closed the venue that operated at Westfield Mission Valley mall since 2011, while retaining an existing location at 310 Tenth Ave. in downtown San Diego. Company officials cited the Chargers' absence as a contributing factor in the Mission Valley closure.
"The Mission Valley Tilted Kilt is franchisee owned and operated," the company said in a statement. "With the changing demographics and customer base associated with the exit of the San Diego Chargers and declining mall traffic, the franchisee has made the decision to focus on the downtown San Diego location across from Petco Park."
The abrupt closing took place before the now Los Angeles Chargers opened their 2017 season with a Monday night away game on Sept. 11, against the Denver Broncos. The Chargers announced their exit from the San Diego market in January of this year.
Mall owner Westfield Corp. has not announced plans for the space. For a few years, Tilted Kilt and its sports bar rival at the Westfield mall, Seau's, were both filled with Chargers fans on NFL game days.
Seau's, which had operated at the mall for nearly 16 years, closed in 2013, not long after the death of co-owner and longtime Chargers star Junior Seau. The Seau's space has since been filled by Buffalo Wild Wings.
Based in Tempe, Ariz., the U.K.-themed Tilted Kilt Pub & Eatery operates more than 90 mostly franchised locations nationwide.