Lightning Brewery owner Jim Crute may continue brewing on a smaller scale, after selling his Poway company's manufacturing equipment to Santa Ana-based Cismontane Brewing Co. for an undisclosed price.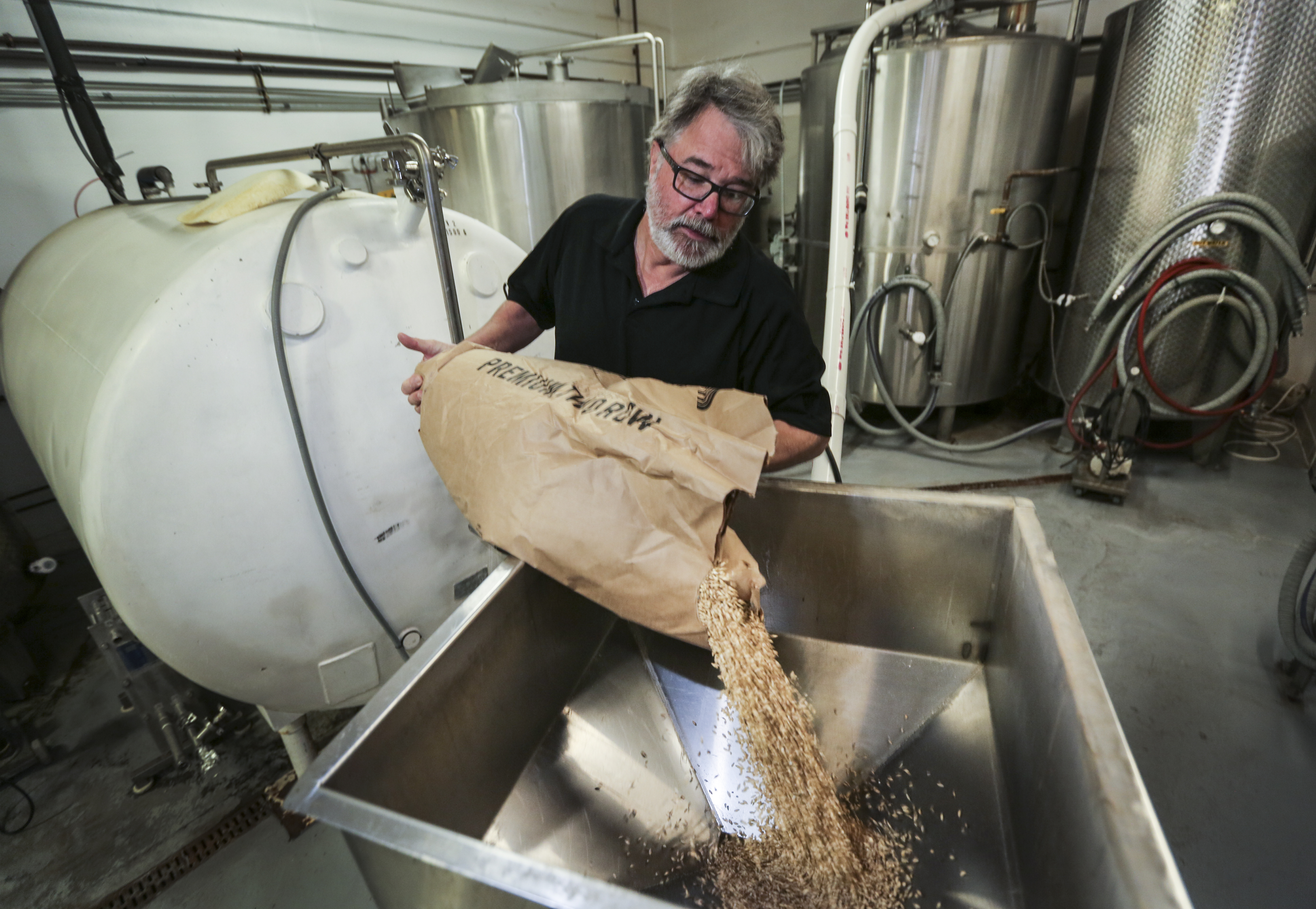 The deal did not include the Lightning brand or its Poway tasting room. Crute said by phone that he is mulling plans he outlined to San Diego Business Journal in April, possibly brewing small batches that he would sell directly to customers at the tasting room and through online and other channels – similar to the "wine club" model deployed by many small wineries.
"This helps to clear our debt, so we could do what we need to scale back our production and still sell directly to the public," said Crute, a former life-science researcher who has operated Lightning Brewery for 10 years. His company last year did some contract brewing for Cismontane.
Crute noted that the equipment he is selling to Cismontane allowed for a current simultaneous brewing capacity of around 15 barrels, which is too much for his potential revised "nano-brew" business model requiring a capacity of 2 to 6 barrels. Crute said Lightning Brewery sold around 800 barrels in 2016, down from 1,200 in 2014.
After struggles with retail sales, mass distribution and related matters, Crute put the business up for sale last year, but ultimately could not find a buyer or partner that would acquire the operations under conditions feasible to his own financial requirements, including paying off debt.
The national industry publication Brewbound, citing a publicly available equipment pricing sheet, estimated the value of the equipment in Poway being sold to Cismontane at more than $420,000. The equipment includes an 80 barrel fermentation tank, more than 500 kegs and 22 boxes of hops.
Cismontane officials said in a statement that "everything in the building will be available for purchase" by other parties, though the Orange County brewer is considering retaining some of it as its builds out a planned new brewing facility in Santa Ana.
Cismontane CEO Evan Weinberg told Brewbound that his decision to step in and acquire the Lightning Brewery equipment was altruistic in nature and aimed at helping Crute "get out of trouble."
"There aren't a whole lot of opportunities for us, as a brewing community, to really support each other," Weinberg said.
Cismontane has scheduled "Open Brewhouse" events for June 9 and 10 at Lightning's Poway facility, where the equipment being sold off will be available for inspection and bidding.