From collapsible crates and totes, coolers and laundry caddies to inflatable outdoor chairs and its recently introduced Parcel LockBox (more on that later), CleverMade carries over 30 innovative products for everyday use. According to Tom Quinn, CEO and co-founder, the company's annual revenue is north of $35 million.
Formerly president of Carlsbad-based SKLZ, an athletic training gear company, Quinn said he was initially inspired to start a business that designs and creates products to help with day-to-day functionality during his extended tenure at the company.
"Ten years ago, I was the president of SKLZ, which opened my eyes to various opportunities to make everyday products better, leveraging our core skillset," said Quinn, who grew up in New York and received a chemical engineering degree from Lafayette College in Pennsylvania. SKLZ offers performance training products and programs for athletes to use at home and in training environments, reads the company's LinkedIn page.
Four years after that, Quinn and his business partner, Mike Carlson, president and co-founder of CleverMade, came across a product line in Europe that was geared toward collapsible crates, he said. And that was their "Aha" moment. The two almost immediately realized not only were there no such goods available in the states, but also that they could be the ones to bring it to the local market. The idea, said Quinn, was to introduce and make available the same type of portable products and others like it stateside.
Taking Care of Logistics
"Knowing there was nothing like it back home, we quickly jumped on the opportunity," said Quinn, "and began forming relationships with manufacturers, distributors, retailers and other key players."
Bernhard Schroeder, director of the Lavin Entrepreneurship Center at San Diego State University, said he sees this happen quite a bit: where U.S. citizens go to Europe and see something they've never seen before in this part of the world and get inspired to bring it to this continent (and vice versa).
"I was in an apartment in Paris that had three smaller garbage containers on one pedestal and I remember telling my friends at home about it and they were like, 'what?'" he said. "I had never seen a pedestal like this in the U.S. with three smaller bins to help with recycling and composting. But, it makes sense, because there are no big trash containers down the street in Europe for people to recycle. Apartments are much smaller in Europe, so, things are made to be more useful in smaller environments."
Schroeder said he commends Quinn for having the wit to see something in another country and bring it over to the states.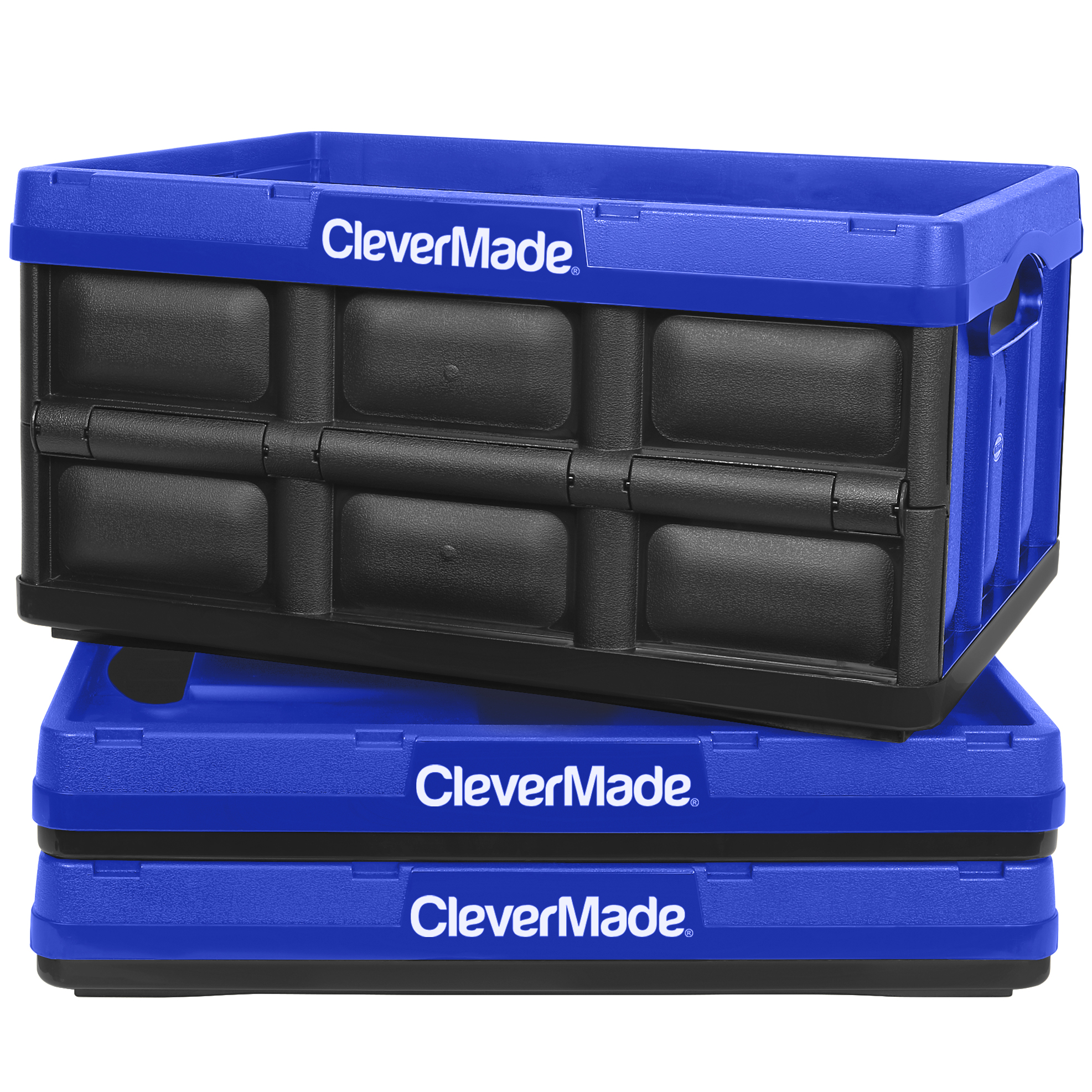 Power of Observation
"Good for him," he said. "You don't always need to have a genius idea to start a company. What you do have to do is pay attention and observe more."
Founded in 2013 and with 15 local employees, Quinn and Carlson self-funded the Carlsbad-based company at first, with a collective $250,000, Quinn said. They then sold 20% of the company the first year for $500,000 and then received $1M in the form of a three-year interest free loan from an angel investor, said Quinn.
Quinn said he and Carlson designed their own products at first, but now use a third-party designer, which sources the necessary materials for each invention. He said, after searching for manufacturing partners all over the world, the company settled for one in Europe. Quinn also said his connections at SKLZ are what helped him scale CleverMade in its earlier stages.
Convenient, Affordable and Efficient
"The beauty of CleverMade products is that they are versatile in so many ways," he said. "For example, teachers, lawyers, stay-at-home moms, dads looking to organize the garage, campers beach goers, etc. all are different people playing a different role in life, but they all utilize the same products just in different ways… We create everyday products that help simplify people's lives, which naturally, people are attracted to. Our products are convenient, affordable and efficient which is sometimes difficult to find all three in one."
Today, CleverMade carries over 30 products, including the CleverCrate, its inaugural item first made available in 2014. They range in price from $29.99 to $199.99 and are sold in retailers such as Amazon, Costco, Target, The Home Depot and Walmart.
Delivering in 2019
So far in 2019, CleverMade has released 10 products, including the Parcel LockBox, designed to eliminate package theft, Quinn said. The way it works is, delivery drivers will have a code to open and safely place a package inside the LockBox, he said. The Parcel LockBox will be available in two sizes and two colors and will be sold at Costco locations and major online e-retailers in November, said Quinn. CleverMade will begin a preorder period starting at the beginning of November to ensure homeowners secure theirs before the holidays, he said.
"The LockBox is another tool that supports the CleverMade mission," said Quinn: "to create products that make people's lives easier."