San Diego biotech saw two major stock offerings and a loan agreement in the last week plus.
First up: Acadia Pharmaceuticals, which on Sept. 20 raised $287.5 million through a public stock offering.
Acadia sold 7.18 million shares of its common stock at a price of $40 a share.
The pharmaceutical didn't say how the proceeds might be used. But the offering follows its drug achieving "robust statistical superiority" compared with a placebo for dementia-related psychosis. That was in a late-stage clinical trial.
Hoping for Approval for New Indication
With the results Acadia said it would seek the U.S. Food and Drug Administration's blessing to market the drug for that indication. The drug, nuplazid, is already approved to treat hallucinations and delusions caused by Parkinson's disease.
Acadia shares were offered under a shelf registration statement filed last November.
On Sept. 24, the company reported another piece of news: positive mid-stage clinical trial results of nuplazid for major-depressive disorder, or MDD.
In the double-blind study, Acadia said the drug significantly reduced depression, as measured by Hamilton Depression Rating Scale.
A majority of MDD patients don't respond to depression drugs and are prescribed an adjunct therapy — which is where Acadia enters the picture.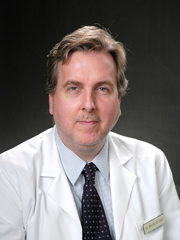 "Results from this study suggest pimavanserin (nuplazid) could be an important new adjunctive treatment for MDD patients who continue to experience significant depression with their initial therapy," said in a statement professor Maurizio Fava, associate dean for clinical and translational research at Harvard Medical School.
Several days earlier, cancer drugmaker Fate Therapeutics raised $173.1 million in a public stock offering.
Fate sold 9.89 million shares of its common stock at a price of $17.50 a share. The biotech said proceeds would fund clinical trials, research and development, manufacturing and general corporate purposes.
The company is developing cell therapies for cancer and immune disorders, including resistant or recurrent ovarian cancer.
Lastly, Metacrine on Sept. 18 inked a loan and security agreement for up to $50 million with K2 HealthVentures.
Working on NASH Treatment
The non-dilutive financing provided Metacrine with $10 million upfront, with the option of drawing additional tranches for hitting certain milestones. Proceeds will push forward the company's programs for non-alcoholic steatohepatitis, or NASH, and inflammatory bowel disease.
Money could go toward expanding Metacrine's pipeline, too.
"This financing bolsters our capital position and flexibility as we enter a period of accelerated activity," said CEO Ken Song in a news release.
Last year, Metacrine closed a $65 million Series C round.
Metacrine's lead candidate, MET409, targets NASH, a debilitating liver condition for which no approved therapies exist today. But that's expected to change soon as a number of drugmakers have late-stage programs.
Metacrine's executive chairman is serial entrepreneur Richard Heyman.