San Diego Zoo Global, a not-for-profit organization that operates the San Diego Zoo and the San Diego Zoo Safari Park, among other San Diego Zoo programs and organizations, has launched its San Diego Zoo Kids television channel at The Children's Hospital at Westmead and Ronald McDonald House Charities Greater Western Sydney.
Sanford Gives $7.4M
According to a news release, the closed-circuit adventure channel, funded with $7.4 million donated by local San Diego businessman and philanthropist T. Denny Sanford, includes commercial-free programs primarily produced for medical facilities, specifically pediatric patients. It offers family-friendly, animal-oriented stories that are "both entertaining and educational."
"We continue to be humbled by the healing properties of San Diego Zoo Kids," said Debra Erickson, director of communications of San Diego Zoo Global, via a statement. "Parents and caregivers share that the channel, which has no commercials or inappropriate content, not only calms children but makes them happy."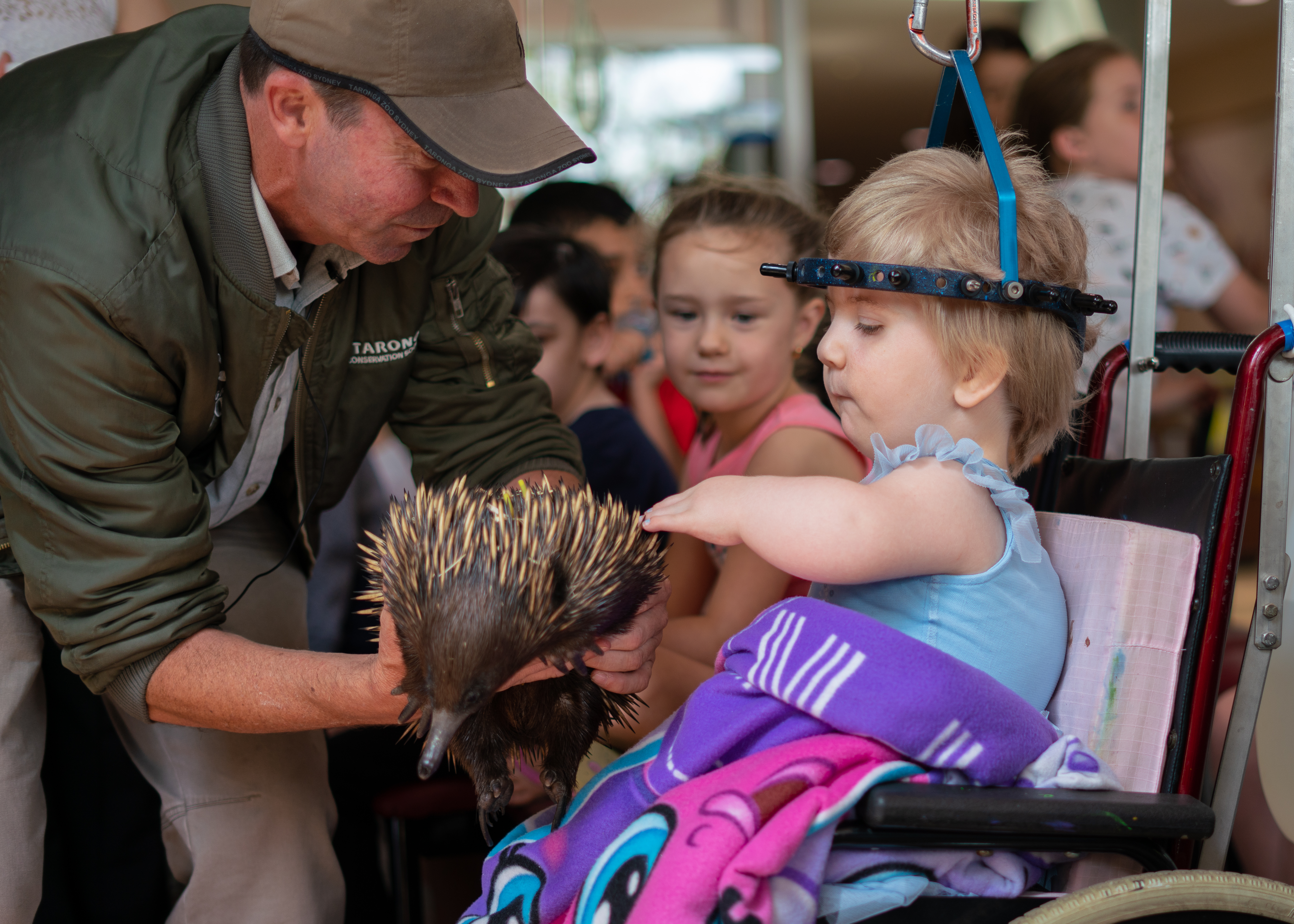 San Diego Zoo Kids debuted in 2013 at Rady Children's Hospital in San Diego. It has since been installed in 291 children's hospitals and Ronald McDonald Houses in 44 states across the U.S. and the District of Columbia, Mexico, Canada, Australia, New Zealand, Singapore, Pakistan, Qatar, Curacao, South Africa and India. San Diego Zoo Kids also features animal stories from Taronga Zoo, located in Sydney.
Sister Zoo
"Taronga and its sister zoo, San Diego, have had a long and productive history, working together to save species and inspiring people to take action for conservation," said Cameron Kerr, CEO of Taronga Zoo. "We hope that the youth and their support networks — friends, family and the dedicated staff — enjoy the stories presented through this wonderful service, and that it inspires lasting connections between people and wildlife."
In 2015, the San Diego Zoo Kids Channel Theatre debuted at the San Diego Zoo's Elephant Odyssey habitat. The theatre, also funded by Sanford, allows San Diego Zoo guests to enjoy a broadcast programming of the kids' channel, which was only available in 10 children's hospitals and Ronald McDonald Houses across the U.S. then.
"Denny Sanford has made it possible for us to share animal experiences with children who cannot come to the San Diego Zoo," said Rick Schwartz, national spokesperson for San Diego Zoo Global, via a 2015 release. "We have heard stories from children and their families about how this programming has made a difference in the lives of patients.
Now, these educational programs are also available to guests that visit the Zoo and the Safar Park."
In related news, in September, San Diego Zoo Global named movie executive and conservationist Paul Baribault its new president and CEO, effective Oct. 1. He replaced the zoo's former head, Douglas G. Myers, who announced his retirement earlier this year after 34 years there. Baribault, 45, comes to the zoo from The Walt Disney Studios, a division of the Walt Disney Co., and will be in charge of maintaining and expanding the zoo's efforts.
To Save Species
San Diego Zoo Global was founded in 1916 and its mission is to "save species worldwide by uniting our expertise in animal and plant care and conservation science with our dedication to inspiring passion for nature," according to its site. The not-for-profit not only operates the San Diego Zoo and the San Diego Zoo Safari Park, but also the San Diego Zoo Institute for Conservation Research and the San Diego Zoo Global Wildlife Conservancy.