In 2016, Colorado-based sporting goods retailer Sports Authority declared bankruptcy and shut its La Mesa location. A few months later, Sports Chalet, out of Los Angeles, announced it was closing all of its stores, including four stores in San Diego.
As big-box sporting goods retailers continue to shutter, secondhand sports equipment stores appear to be filling the void locally. According to Dan Buxton, who opened his second Play it Again Sports resale store franchise in La Mesa in June (he also owns one in Pasadena since 2007), the reason for this redirection is simple: more bang for your buck.
"I think it has a lot to do with the internet, Amazon and what not — it competes directly with the (big-box) stores… (and) cuts into their revenue. But, not ours because this is more of a niche thing to (be able to) buy and sell with us," he said, adding that the La Mesa store's sales are 75% used goods and 25% new, although its inventory is 50/50. "The new stuff we place at competitive pricing with Amazon (and its) sellers. The used stuff has even better pricing than you can find online."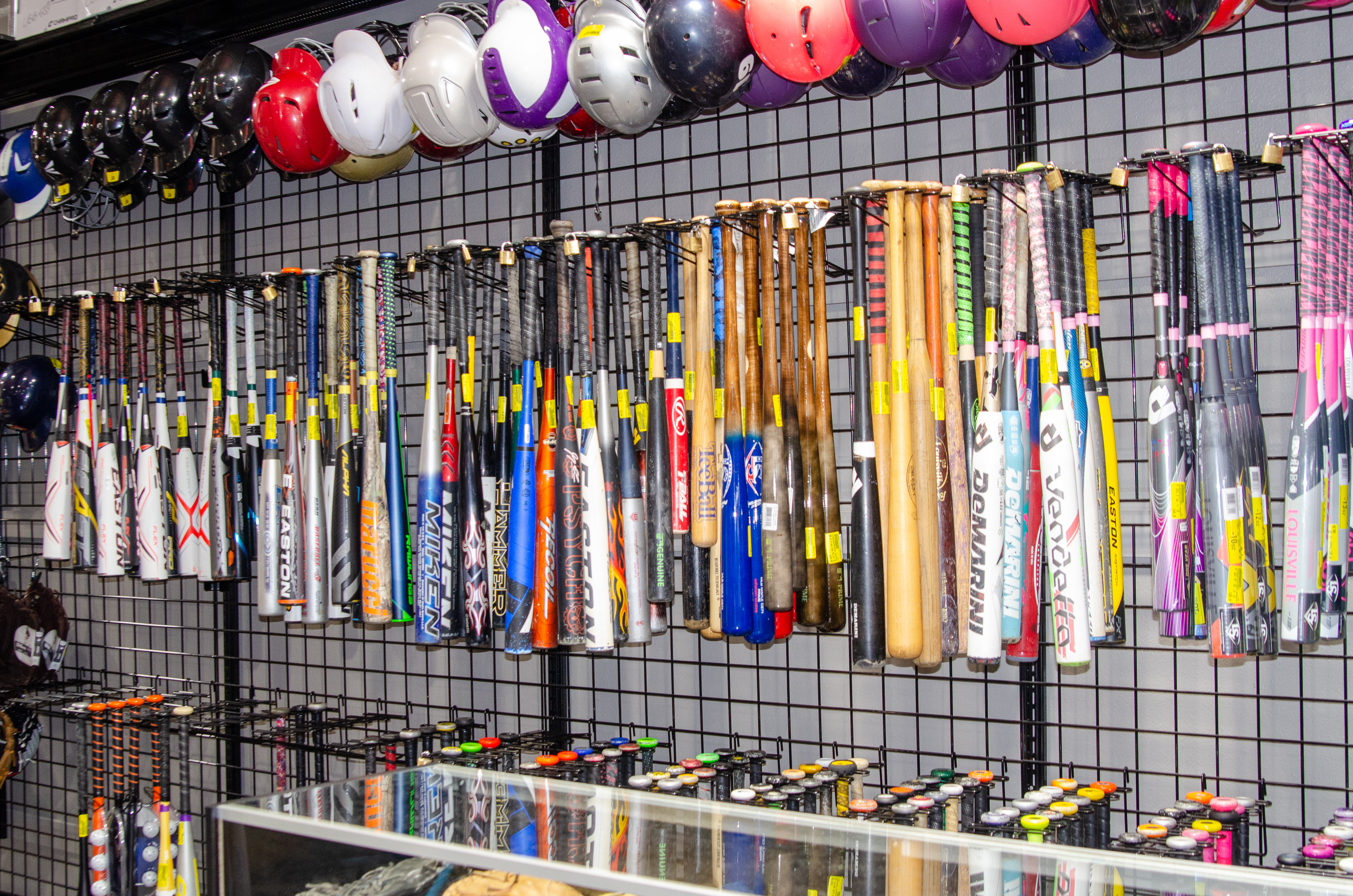 Half-Back Guarantee
Buxton said the other aspect of the Play it Again Sports business that attracts customers is its half-back guarantee, which means they can sell back whatever they purchased from them within a year and get half of their money back.
Play it Again Sports ramps up its used inventory through sales from customers, who come in on a daily basis selling any old and/or used sports equipment they no longer need, according to Buxton. He said the La Mesa store buys almost everything customers bring in as long as it deemed sellable. This is because the used stuff sells faster than the new stuff, he said.
Buxton said, when a customer comes with a used product they want to sell to him, he and/or a member of his team of five do research online to determine what it can resell for. Generally, the selling customer gets paid 30-50% of what the computer quotes the resell price to be. And, the customer gets paid on the spot in cash.
In terms of the new items, Buxton said, like any other retailer, he purchases from vendors, mostly online. It all depends on whether or not he feels the store has a need and a market for it, he said. Buxton said the top sellers at his Play it Again Sports shop is baseball equipment, including gloves and bats. He said golf and hockey are also top sports categories in terms of sales for the La Mesa store.
E-Commerce Plans
In terms of marketing, Buxton said he promotes his business on Facebook and Instagram as well as Google. He added that, by the end of this year, he will have a fully-functioning, fully running e-commerce store, to better cater to online shoppers. On it, customers will be able to see the entire inventory at the La Mesa store and purchase it digitally, said Buxton. The goal? For the La Mesa store to reach $1 million in revenue within five years, he said.