Since San Diego began its craft beer boom in the mid 1990s, most of the breweries that have opened have adapted a tap room model, which means they make and serve beer but not food.
Because many of the local breweries don't have kitchens or any food prep capabilities at all, a significant number of them have bridged the gap by turning to a trusted partner in grub: food trucks.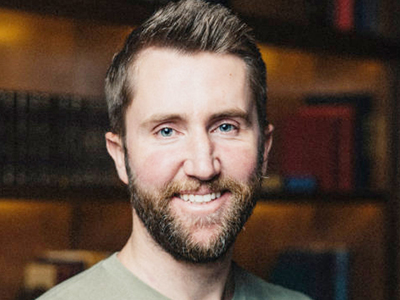 "A lot of breweries want to focus on making great beer and leave the food up to the trucks," said Matt Zirpolo, president of the San Diego Brewers Guild and co-owner of Burgeon Beer Co. in Carlsbad. "In a production environment, square footage is limited and any available square footage used should be for making or serving beer. That being said, most consumers want to eat when they drink beer which is where the food trucks come in. Most breweries have symbiotic relationships with a variety of incredible food trucks which allows them to give consumers something to eat while they enjoy a beer."
It makes sense. San Diego is considered the "Craft Beer Capital of America," and, as a result, many locals and visitors alike prefer to drink beer here in its purest form — fresh out of a barrel, most likely where it is brewed. But patrons also want tasty bites to enjoy alongside their craft beer of choice.
Pairings
At Burgeon, Zirpolo said he uses the services of food trucks six days a week, except Mondays. He rotates food trucks every week to give customers a variety of food options. Zirpolo also said, from time to time, Burgeon curates food truck menus in order to better pair the food options with its beer offerings.
Brandon Hernandez, chief marketing officer at Societe Brewing Co. in Kearny Mesa, said the brewery has been working with food trucks since being founded in 2012. The reason for this is because the installation of a kitchen can be costly, takes up space and takes time, he said.
Customer Retention
He also said convenience plays a big factor in the longstanding relationship between breweries and food trucks.
"If our patrons are hungry, they can satisfy that hunger on-site rather than leaving our tasting room and probably not returning," he said, adding that Societe currently works with a small number of food trucks although it has partnered with more than a hundred trucks since the beginning. While Societe cannot trace exact revenue figures back, Hernandez said he is certain that having food on-site has resulted in a higher visitor count, greater check totals and a better overall customer experience than if the location didn't have food trucks on-site.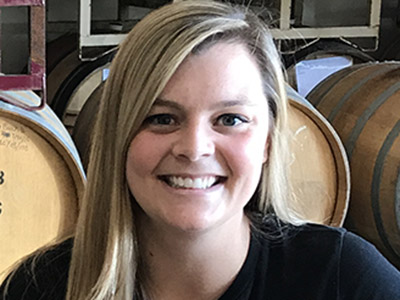 Haley Smith, marketing manager at Belching Beaver Brewery, said sales at the company's locations that rotate food trucks are always higher because the brewery is able to offer customers food.
"Having food trucks is extremely helpful," she said, adding that Belching Beaver Brewery was founded in 2012, has five locations and 150 employees. "We feel our customers hang out longer; it creates a complete experience, just like dining out, except you come to the brewery you love, but the menu is always different."
While usually neither participant pays the other — all brewery earnings go to the brewery, and all food truck earnings go to the food truck operators, for the most part — it is still a beneficial relationship: breweries bring the crowds, and the food trucks provide the much-needed food element to patrons.
Sharing the Artisanal Passion
"It's a symbiotic relationship — we want to provide quality food to our customers and (food trucks) are looking for customers to provide quality food to," said Hernandez. "Add on the fact that, like breweries, food truck vendors are typically guided by artisanal passion and creating hand-crafted dishes — often utilizing responsibly-sourced local ingredients — and you get a like-mindedness that sets the stage for understanding and positive business relations."
Paula Peter, marketing professor at San Diego State University, agrees, stating that both craft breweries and local food trucks share a similar nature.
"Both are local and both are from this bottom-up movement," she said. "In other words, they are not a big corporation. We are talking about people like me and you who decided they will go on to build something authentic and something that serves the community."
A Long-Term Relationship
Peter said this type of approach resonates well with millennials and generation Z, as they are more inclined to participate in more authentic experiences than maybe support the bigger, flashier brands.
Ornela Toombs, who owns and runs three food trucks in San Diego, including Green Flash Brewing Co.'s West Coast Provisions truck, said, while the relationship between local breweries and food truck has been longstanding, there are some caveats to working together. Specifically, Toombs said she feels a deal needs to be cut between breweries and food trucks upfront that protects the food trucks and their bottom line.
"If the food truck needs to make six to eight hundred dollars minimum (a day), that should be part of the investment of the brewery, in my opinion," she said, meaning if the food truck needs to make $600/a day and only makes $200/day at a given brewery, that brewery owner should pay the food truck the additional $400.
The reason for this, according to Toombs, is that some of the smaller and/or newer breweries around town want to build up their customer base by providing food to them through food truck services, but don't have enough traffic to sustain the business of the food truck. So, the food truck doesn't meet its numbers and may even be in the negative as a result, she said.
Toombs said she currently has a great relationship with Green Flash and her three additional brewery partners, which are Fall Brewing Co., Helix Brewing Co. and AleSmith Brewing Co. She said, on a busy weekend, she sees somewhere between 100-200 customers and is at Green Flash six days a week. She added that, for her food trucks, her goal is always to make anywhere between six and eight hundred dollars in sales each in about a three hour span, which means about 60-80 purchases.
During a recent search for San Diego County breweries with food truck options on the San Diego Brewery Guide released by San Diego Magazine, it appears nearly 40 out of the approximately 150 breweries in San Diego County have food truck partners they work with. Yet, the marriage between food trucks and breweries isn't new. In fact, since food trucks started gaining popularity in the early 2000s, breweries have been working closely with them.
Much like Hernandez, Burgeon's Zirpolo said this is because the upfront savings of not having to build a kitchen or hire as much staff is significant. He added that, depending on the volume of the brewery's tasting room, a kitchen could pay itself off relatively quickly. "But, a lot of breweries choose to invest all their efforts into the beer right out of the gate," he said.