With 916,000 passengers and nine cruise lines making calls in peak year 2008, the Port of San Diego was once considered one of the busiest homeports on the West Coast in comparison to Los Angeles, Long Beach and San Francisco, and one of the biggest in all of North America.That year, Celebrity Cruises and Royal Caribbean each pulled ships from the Los Angeles port, headed to Australia, and moved them to San Diego for the Mexican Riviera due to the shorter, less-costly routes and the uncertainty of the economy. The year before, the Carnival Cruise Line's Elation, with a capacity of 2,052 and a potential of 100,000 passengers per year, moved from Long Beach to San Diego, running year-round Mexican Baja itineraries.
Best in 7 Years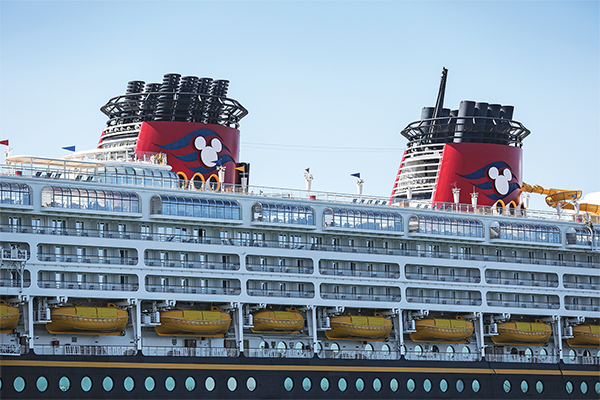 Now, after the recession and violence in Mexico caused those numbers to steadily decline for nearly a decade, the Port of San Diego's cruise business is on the upswing, with the 2018-2019 season expected to be its best in seven years.
In 2007-2008, cruise lines making calls at the port hosted nearly a million passengers. With cruise bookings done in advance, the number of passengers in the immediate years following the Great Recession still stayed strong. But soon after, embarkations plummeted — from nearly 800,000 in 2009-2010 to bottoming out at nearly 183,000 in 2013-2014, according to figures from the Port of San Diego. In 2018-2019, passenger counts stand at 295,000 and are projected to hit nearly 360,000 in 2019-2020.
Several ships are calling on the port, including Holland America's Eurodam, which has increases its calls to 19, up one from last season, and Holland America's Nieuw Amsterdam, which is up to eight calls versus one call last year. Additionally, Carnival's Miracle will be arriving in 2019-2020 with 10 calls to the Mexican Riviera, Hawaii and other destinations, making it the first time Carnival operates out of San Diego since April 2012, when the Carnival Elation was in service. Lastly, the Disney Cruise Line's Wonder vessel has grown to 24 cruise calls, up from 19 the previous season and just two in 2014. Overall, the economic impact of the cruise industry on the San Diego region has grown from $82 million in 2014 to a projected $131 million in 2018, according to the port.
"The port's cruise business continues to climb steadily, with a projected 92 calls versus 84 the previous season. As well, our passenger count has increased by 22 percent over last year," said Marguerite Elicone, a Port of San Diego spokeswoman, adding that the city's homeported cruise lines are Disney and Holland America. "We'll have two new ships calling on the port this season. We'll have the Viking Star from Viking Ocean Cruises make two calls here, and the Norwegian Pearl from Norwegian Cruise Line with four calls, demonstrating continued growth in San Diego as a destination market."
Port Improvements
According to Carl Winston, director of the L. Robert Payne School of Hospitality & Tourism at San Diego State University, the cruise business in San Diego is picking up as a result of the economy recovering and the more positive crime perception in Mexico, but also because the Port of San Diego has made significant improvements to the port infrastructure, building a new port and also having a hand in creating a surrounding area that is appealing to visitors.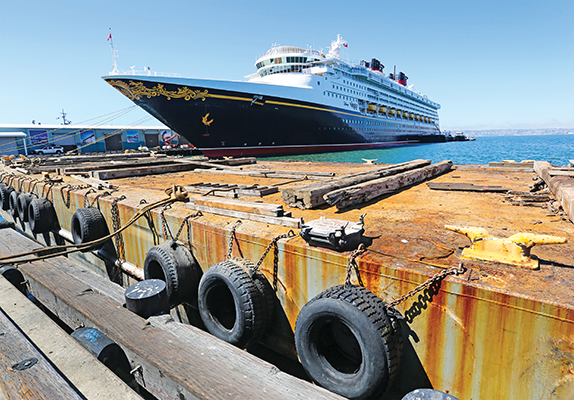 "The cruise industry isn't like a hotel: they could just pick up and move their ships to safer routes if they feel the need to," said Winston. "One of the port facilities is a new build and is less than a decade old. That was built because the old port terminal was not something San Diego could be proud of — it just wasn't a good experience. So, they built a new cruise ship terminal and after they built the new one, they upgraded the old one, allowing for more capacity and a more modern facility all together.
"When they were able to bring Disney back, that was a big deal as that is a prestige client," he continued. "A lot of the recovery has to do with that, the economy and also the cruise industry figuring out a way to talk to customers to say, 'hey, Mexico is safe; our itinerary is safe.'"
Cruise Terminal
In 2010, the port built a new $28 million cruise terminal at the Broadway Pier. In 2014, the facility completed its $31.5 million renovation project to the North embarcadero area. As a result, the port featured a widened public esplanade, public art, jacaranda gardens and new landscaped seating areas. Across the street are a dual Marriott Residence Inn and Springhill Suites, and the 400-room InterContinental, which is slated to open in September.
Homeported Ships $2M Impact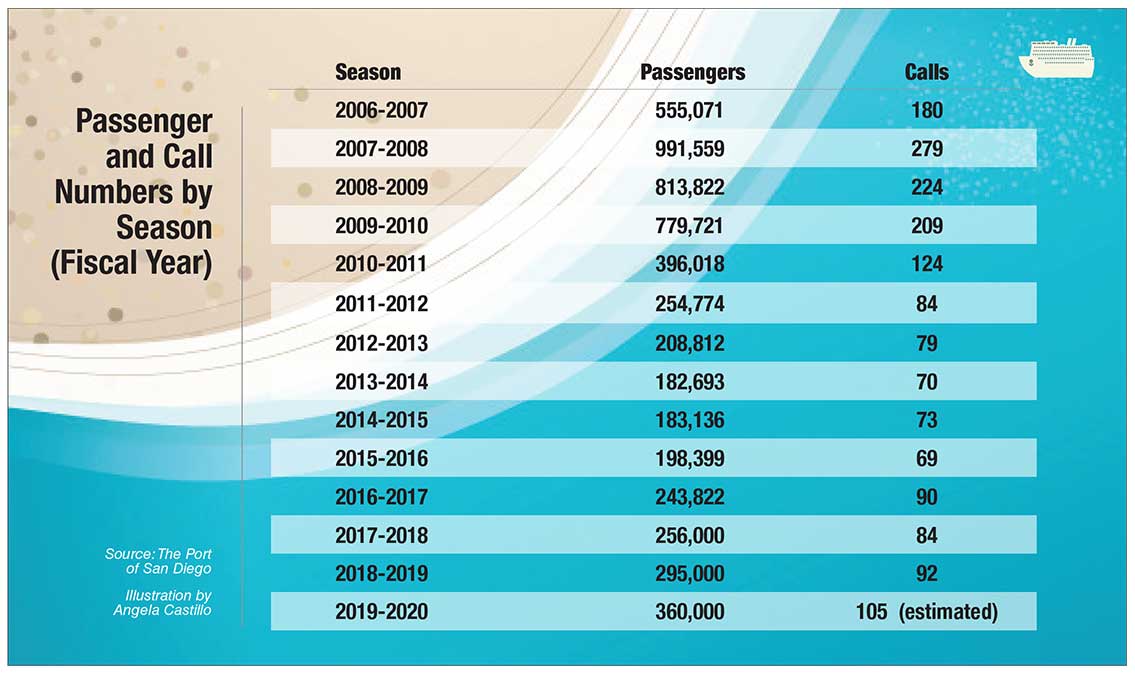 Rafael Castellanos, chairman of the Board of Port Commissioners, says each homeported ship contributes $2 million a year in economic impact to the county. This is in large part due to the variety of attractions in the city, including the San Diego Zoo, along with nearby hotel accommodations and convenient transportation options, he adds.
Fred Stein, Carnival Cruise Line vice president of itinerary planning, says he is excited to return to San Diego.
"We left San Diego previously in 2012 not for a lack of love, but because we needed the ship we had here to operate in Australia," he said. "Fast-forward to 2019, and we had the opportunity to come back to San Diego. Bookings have been strong so far and we expect it to be very successful." The Carnival Miracle is scheduled for 10 cruises starting in December 2019 and ending February 2020, with a mixed itinerary of three to 15 days.
Simon Douwe, Holland America's senior director of deployment and itinerary planning, says the company's number of homeported ships in San Diego will go up from 32 in 2018 to 43 in 2019 and 2020, with an average of 2,000 travelers per ship.
"Most of our cruises are to Mexico, Hawaii and the Panama Canal, which is why it makes sense to do it from San Diego instead of Los Angeles or San Francisco, because it is much cheaper due to proximity," said Douwe. Plus, San Diego has such a beautiful port. The first impression for our clients is very important and San Diego has done really well in that respect."