San Diego Venture Group, founded more than 30 years ago, this year held its first-ever event in North County.
Organizers were nervous the region remained too sleepy to attract a crowd, but hundreds turned out to mingle at Make, a Carlsbad office complex developed in 2015 with tech tenants in mind.
Now the world's largest retailer, Walmart, is looking to raise its profile in the local tech scene by moving about 70 people who work for WalmartLabs, the company's tech arm, into that same space. With the move, which represents a tripling of the square footage in which the Labs group has quietly worked in town since its establishment six years ago, will come a hiring push that's anticipated to bring the office headcount to 180 workers.
As part of a broad effort to raise the profile of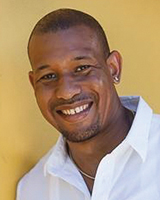 Walmart's tech efforts, the site in North County San Diego is being beefed up. The group will move into a new 30,000-square-foot office Oct. 1 and in months to come, hire dozens of new employees.
"There is this momentum that has gotten attention, that SoCal is this tech hub, and that's one of the things Walmart wants to be a part of and contribute to," said Claude Jones, site lead for the Carlsbad office and senior director of engineering.
WalmartLabs also has offices in Bentonville, Arkansas, where Walmart is headquartered; Sunnyvale and San Bruno, in Northern California; Washington D.C. and Hoboken, New Jersey.
Jones says he was working at Yahoo's Carlsbad office six years ago when Walmart came calling, asking him to join its growing technology operations — and to move to Northern California.
Instead, Jones convinced the company he could recruit his co-workers, and took a group of software engineers with him from Yahoo to establish the first WalmartLabs group in Southern California.
Since then, although the group has grown to about 70 employees, its 9,000-square-foot office has flown mostly under the radar.
Rory Moore, who heads the EvoNexus incubator program, is about as immersed in the local tech community as you can get. He wasn't aware Walmart had a tech team in town.
"When people think about Walmart, they don't think about technology," Jones said.
That has the potential to harm its ability to recruit the people needed to do the work Jones' team does, which includes an in-house platform for experimenting with online features and another to automate much of the testing that follows any changes to the retailer's online presence.
"The whole mission is to bridge the gap from what I call tech and brick – provide a seamless customer experience between the digital and physical stores," Jones said. "About 270 million customers visit Walmart either online or in the stores (per week), and technology is a critical component in helping the company scale to meet that demand."
Three factors played a role in the decision to expand in Carlsbad, he said: The belief that there is a relatively uptapped pool of technical talent in Southern California; that Walmart has the chance to become a leader in the tech community in Southern California; and the draw for potential employees of the local quality of life.
"The vibe and the culture here is like no other…Think about (having) startup culture (while) working for a big company in America's Finest City," he said. "It definitely plays a strategic role into our recruiting strategy."
The expansion comes to some as a validation of a message that advocates of the local tech economy have been fervently pushing – that the region represents undiscovered potential for startups and corporations alike.
SDVG has been selling the story of San Diego to Bay Area techies with a campaign that aims to educate engineers in Silicon Valley about the combination of job opportunities and quality of life in the San Diego region.
The San Diego Regional Economic Development Corp. recently introduced an initiative, called San Diego Life Changing, with a similar message. Through that avenue, the San Diego EDC has highlighted people who believe living in the region has played a role in their accomplishments, which have made measurable impacts on people's lives.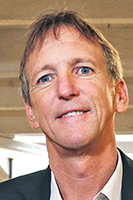 Mike Krenn, who heads SDVG, said corporations' increasing interest in San Diego as a place for tech talent brings both opportunity and challenges.
 WalmartLabs' local expansion – like the presence of other big-name employers with offices in the area, such as Amazon and Uber – will likely benefit the region by making it more likely recent graduates will stay in town. It also adds another name to the list of companies that those working to convince employees to move to San Diego can share when describing the local hiring landscape, Krenn said.
"To the extent they get 'trained up' at a place like WalmartLabs, that could actually help our startups over time," he added. "We just have to keep the inflow of talent to the positive side of growth."
While decisions like the one Walmart made to bolster its presence in San Diego validates the quality of the talent available in the area, it also puts more pressure on the area to increase the inflow of people with those skills so big companies don't end up recruiting too many people away from the region's growing startups, he said.
"It creates a challenge for us as region, but it's a necessary challenge," he said. "You can't grow the region without it."