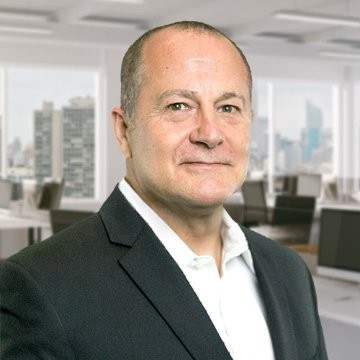 Two months after Mitek Systems Inc.'s longtime CEO Jim DeBello announced his departure, the San Diego fintech company named a new chief executive.
Max Carnecchia was named CEO of Mitek (Nasdaq: MITK) on Nov. 6. He will also join the company's board of directors.
"Mitek is an exciting company with market leadership in Mobile Deposit and on a path to accelerated growth with its digital identify verification solutions," Carnecchia said in a news release. "I'm thrilled to join this team, which has consistently delivered outstanding results. Together, I am confident we can execute on the strategy and pursue all opportunities available to us to create value for shareholders."
Carnecchia joins Mitek after serving as CEO of Illuminate Education Inc., an Irvine-based student assessment platform. There, Carnecchia grew the startup to scale, and improved the company's operations.
Prior to his work with Illuminate, Carnecchia served as CEO of publicly-traded software company Accelrys Inc. from 2009 to 2014. He helped grow the company's revenue from $75 million to $185 million, and remained its CEO for three years after it was acquired by French 3D engineering company Dassault Systèmes.
"With Mr. Carnecchia's impressive record of shareholder value creation at multiple public companies, Max is joining Mitek at a pivotal time," Bruce Hansen, Mitek's chairman of the board, said in a news release. "His proven record of driving growth and operational excellence will propel Mitek to the next level."
With his new role, Carnecchia will receive 94,738 restricted stock units, as well as the option to purchase up to 172,179 share of Mitek's stock, at an exercise price of $9.50 per share.
Mitek still needs to name a new chief financial officer, with Jeffrey Davison's departure this month. In a Thursday earnings call, the company's board said it had narrowed the search down to a few finalists that its new CEO could select from in the future.