Local app startup Great Jones Street has partnered with Medium, the online publishing platform founded by Twitter co-founder Ev Williams, to share content. The move will likely drive new users to the San Diego company's platform.
The San Diego startup, founded by local angel investor and serial entrepreneur Kelly Abbott, is sort of like the Netflix of short stories, offering readers tiny snippets of fiction or serials they can read on a mobile app.
This new agreement gives Medium access to publish premium short fiction stories from Great Jones Street's app. Considering that Medium gets about 60 million monthly visitors, this new agreement may significantly expand Great Jones Street's reach. The biggest challenge for any appmaker is getting enough users on board to generate revenue. With the new Medium partnership, Great Jones Street will have a new funnel.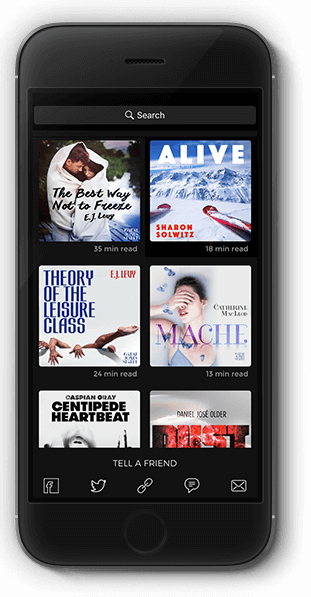 As part of the new agreement, each day a new Great Jones Street story, or chapter from a fictional serial, will be featured on Medium's homepage as "Lit from Great Jones Street," and will be included in Medium's lit, science fiction and fantasy, horror and crime collections. Medium will also curate the stories based on its readers' choices of topics and interests, matching the right story to readers most likely to enjoy them. Audio versions of the Great Jones Street stories, read by their authors, will soon be available to Medium subscribers via the Medium Play List.
"Thousands of people use Medium to share what they are thinking about — basically to tell their story," said Abbott, co-founder and CEO of Great Jones Street. "The creative writers we publish on Great Jones Street are doing the same, providing their perspectives through their chosen medium — short fiction. There's a natural marriage between non-fiction and fiction in communicating what matters to all of us – love, family, hope; our shared aspirations and challenges, and our basic human need to communicate through stories."