Forecast 3D liked its new, industrial-sized printing machines so much, it got more.
During a Manufacturing Day open house in fall 2017, the Carlsbad business showed off a dozen such HP Inc. printers, each the size of an office desk from the 1950s, each able to build a plastic object measuring 15 by 15 by 11 inches.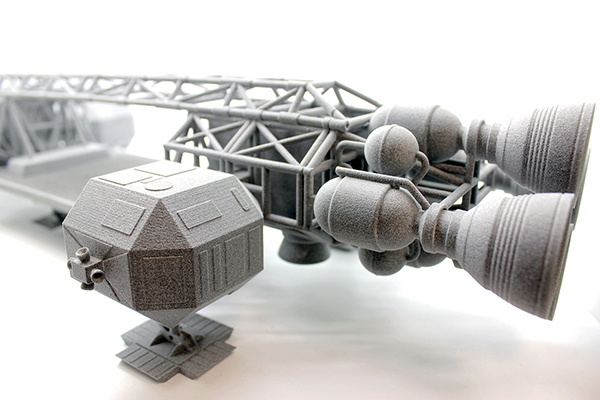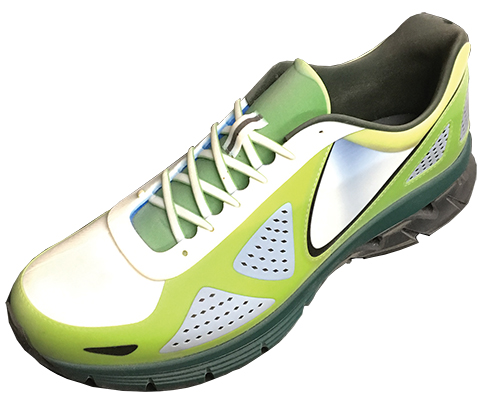 When the same event rolled around this fall, Forecast 3D had 24 machines. The original room holding the printers, partially empty in 2017, had filled up. Some of the new printers were in another room.
In fact, Forecast 3D is rearranging a lot of its production space since it moved into a third building in September. With the 11,000 square foot addition, the business now occupies 60,000 square feet, said Ken Burns, technical sales director for the company.
Privately held Forecast 3D has also been shifting around its business model in the last few years, placing greater emphasis on production work and less emphasis on pre-production prototypes.
The market for industry prototypes is estimated at $25 billion, and margins are high, Burns said. The market for industry production is much bigger — $12 trillion — though margins can be low.
Forecast 3D's business plan is also getting more refined.
The original attitude toward the HP nylon-printing machines was "let's sell it to everyone," Burns recalled.
One year later, the attitude is "let's focus."
The new printers use a process HP calls mulitjet fusion, or MJF. It can be likened to 3-D printing, though that term still calls to mind images of hobbyists and amateurs rather than technically advanced factories. Forecast 3D is turning out more than 100,000 parts per month in the MJF process alone. It offers other, older additive manufacturing technologies as well, with names like FDM and SLA. Previously, Burns said, the business' total production was 20,000 parts per month.
Last year, Forecast 3D offered one material in MJF: nylon 12. This year customers can choose among three types of nylon.
Forecast 3D has 145 employees, up from 80 in 2014.
Additive manufacturing, while touted as new, actually goes back several decades. One of Forecast 3D's elderly machines uses a 3½-inch computer disk drive, and is still toiling away.
Burns showed off a different technology called Polyjet. The machine prints with up to eight different heads. Materials can be different colors, with different degrees of pliability. He showed off a printed prototype of a running shoe with both flexible and inflexible components.
Looking ahead, Forecast 3D would like to be a digital manufacturer focused on the aerospace, industrial, medical/health and automotive markets.
Burns said that if it grows any more, Forecast 3D sees benefits in expanding out of state and perhaps out of the country. San Diego County will remain R&D headquarters, though. "We never want to leave Carlsbad."
Besides, the aerospace and medical customers are close by.