John Cox
Staff Reporter
Recent Stories
MARKETING: Challenge to Find Expertise, Preserve Co. Culture
If it succeeds, diversification could boost an already sharp trajectory at Wonderist.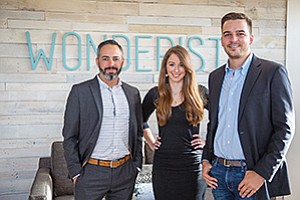 Recent data show the San Diego region's international trade has been expanding faster than the economy as a whole.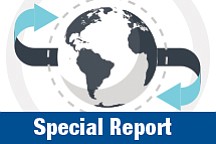 TRADE: Product Exports Include Premium Goods, Technological Advances
When specialized lighting manufacturer FoxFury LLC goes to international trade shows, it never hurts to mention the company is based in San Diego County.
ECONOMY: Local Services Have Helped Double Region's Exports, Expected to Overtake Products By 2020
It comes as no surprise to Chula Vista-based executive search firm The QualiFind Group that the San Diego region's exports grew at a relatively fast clip during the past several years – because the company itself has been part of that growth.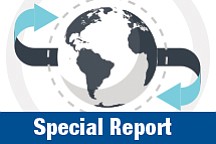 As the economy reaches new highs, demand for higher education is climbing at San Diego's major universities.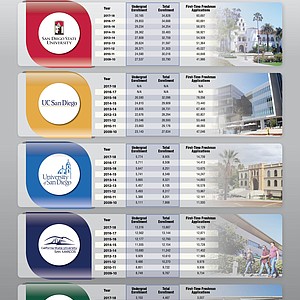 Pilot Programs Offering Job-Focused 4-Year Degrees at Junior Colleges Could Come to an End
Come May, as the first graduates of a California demonstration project receive four-year degrees from an otherwise two-year college, there's a good chance state lawmakers will be deciding how many students should have the same opportunity.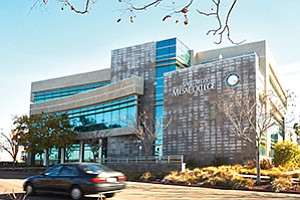 MARINE: Recovery Is Expected to Stay the Course
A rising tide in recreational boating is lifting the fortunes of local yacht brokerages, marinas and support services that suffered during the recession.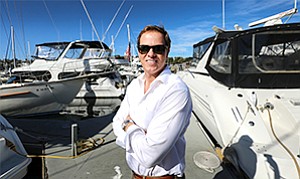 ECONOMY: Affordable Housing Problem Still Drag on Growth
Local economists say the year ahead looks strong for San Diego County, with expansion on par with the moderate growth seen in 2017.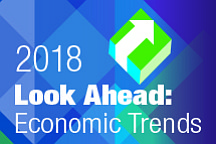 ENERGY: Acquisition of Texas Utility Likely to Depend On Convincing State's PUC
It wasn't the sort of regulatory memo the head of a large public company looks forward to discussing on an earnings call. But the timing left Sempra Energy CEO Debra Reed little choice.
EDUCATION: Institutions Often Have Guidelines For Transformational Event
Despite its youthful 27 years, California State University San Marcos can boast philanthropist names on five of its facilities, including the library, the field house and the home of the business school.