About the List
The Wealthiest San Diegans list includes individuals with a primary residence in San Diego County.
Estimates of net worth are based on information gathered from shareholder disclosures and stakeholder filings, credible published wealth reports such as Forbes and Bloomberg, wealth intelligence sources, and trusted sources.
We know this list is incomplete; in many cases, there is not enough information to make a credible estimation. Many of the wealthiest people in San Diego closely guard their financial information.
We publish this because it shows a cross-section of the county's key industries and inspiring success stories, from executives at promising life science companies to fast-growing craft brewers. It includes individuals and families that helped build this community and its innovative tech companies.
It's a snapshot of prominent philanthropists, political donors and power brokers.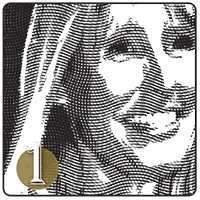 GWENDOLYN SONTHEIM MEYER
Position/Status: Philanthropist
Net Worth: $5.3 billion
Age: 56
Residence: Rancho Santa Fe
Source of Wealth: Heir to founders of the Cargill company
Gwendolyn Sontheim Meyer, an heiress to the agribusiness Cargill Inc. who lives in Rancho Santa Fe, continues to keep a low profile in the region. A noteworthy exception is her work with the Feeding San Diego organization.
Meyer is a fifth-generation family shareholder of Cargill, a Wayzata, Minn.-based commodities conglomerate believed to be the largest privately held company in the U.S. She owns about 11 percent of the company, according to Bloomberg. The family still owns about 88 percent of the company, though no family members are active in the company.
She is the current board chair of Feeding San Diego, an affiliate of Feeding America, which she co-founded in 2007.
Meyer was raised in Switzerland and graduated from Menlo College and San Diego State University.
She is an equestrian who has competed in show jumping competitions.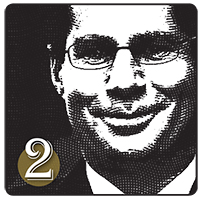 OSMAN KIBAR
Position/Status: CEO of Samumed
Net Worth: $2.8 billion
Age: 47
Residence: La Jolla
Source of Wealth: Samumed's private valuation
Osman Kibar is the founder and chief executive of Samumed LLC, a local biotech company that's developing anti-aging therapies in San Diego.
Samumed has raised more than $650 million from investors since 2008. It recently announced a $438 million funding round and a drug licensing deal that could be worth up to $350 million. Investors have valued the drugmaker at $12 billion.
The company has a substantial pipeline which includes possible treatments for balding and arthritis.
Born in Izmir, Turkey, Kibar has been in San Diego since his college days at UC San Diego where he got a doctorate in biophotonics. He founded Genoptix, a cancer diagnostics company which was sold. Kibar also co-founded E-Tenna, which made antennas and was split up and sold.
Kibar has also served as a vice president at Pequot Capital's venture capital and private equity team.
Kibar's net worth is based on his stake in Samumed.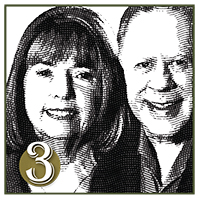 GARY L. AND MARY WEST
Position/Status: Philanthropists and entrepreneurs
Net Worth: $1.4 billion
Ages: Both 72
Residence: Rancho Santa Fe
Source of Wealth: Call centers
Gary West moved to Omaha, Neb., at 19, attending Dana College in and serving in the Army during the Vietnam War. In 1968, he married Mary. Neither earned a college degree, but they became pioneers in telemarketing for their work building WATS Marketing of America, which was sold in 1980 to First Data Resources, and later West Corp.
The Wests received $1.45 billion for their stake in West Corp. when it went private in 2006, according to filings with the Securities and Exchange Commission.
Gary and Mary West have developed multiple for-profit and nonprofit organizations, including West Development, a hospitality operating company representing Carlsbad-based West Inn & Suites, West Steak and Seafood; and West Partners, a private equity and real estate investment firm.
The Gary and Mary West Foundation recently announced $10 million in support of a new not-for-profit generic drug company, one of many charitable endeavors on the Wests' part.
WESTLiving recently sold a portfolio of 9 senior -living communities for $382 million.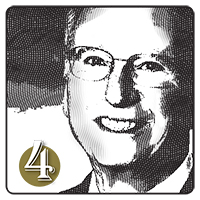 IRWIN M. JACOBS
Position/Status: Philanthropist
Net Worth: $1.3 billion
Age: 84
Residence: La Jolla
Source of Wealth: Co-founder of Qualcomm Inc.
Irwin Mark Jacobs played a leading role in creating two iconic San Diego companies: Linkabit and Qualcomm Inc.
Linkabit specialized in satellite technology and ended up being an economic sparkplug. A diagram that is famous in tech circles shows scores of companies that trace their roots to Linkabit.
Following its sale in 1980, Jacobs was one of the seven people who founded Qualcomm Inc. in 1985. The company was soon talking up the virtues of its CDMA wireless communication technology. Jacobs was CEO for 20 years until 2005, and served as chairman until 2009. The business makes microchips and licenses intellectual property.
Irwin and wife Joan Jacobs have been generous. In 2015, the Jacobses were recognized with the Carnegie Medal of Philanthropy. They have supported educational institutions that touched their lives, and they are major benefactors of the arts and culture.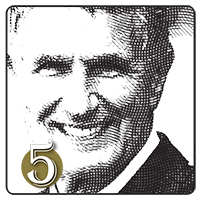 CHARLES H. BRANDES
Position: Recently retired founder, chairman, Brandes Investment Partners LP
Net Worth: $1.2 billion
Age: 75
Residence: Rancho Santa Fe
Source of Wealth: Founder/chairman of investment advisory firm
Charles Brandes, who was born near Pittsburgh, attended Bucknell University and pursued graduate studies for a time at San Diego State University.
After working as a stockbroker, he founded Brandes Investment Partners LP in 1974. Investment pioneer Benjamin Graham, who espoused value investing, or buying quality companies' stock that is undervalued by the market, was an inspiration.
Graham's investment strategy, as executed by Brandes, proved wildly successful for the firm for much of the 1980s and 1990s. The firm was managing about $29.8 billion in assets in 2017.
Going through his third divorce, Brandes announced his retirement from Brandes Investment Partners in early 2018 saying he did not want his situation to impact the firm in any way.
Brandes' The Manzanita Foundation has supported the San Diego Symphony, San Diego Jewish Academy, the Rady School of Management at UC San Diego and Elton John AIDS Foundation.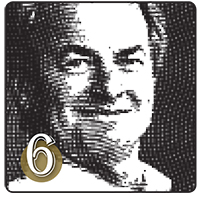 FREDERIC B. LUDDY
Position/Status: Founder and Chairman, ServiceNow Inc.; owner, World Team Tennis
Net Worth: $1 billion
Age: 64
Residence: Del Mar
Source of Wealth: Software development
Frederic Luddy founded enterprise software company ServiceNow Inc. in 2004 and his instincts about the business were good. Early on, he chose not to sell the company.
Today, the enterprise IT cloud company has a market cap of more than $32 billion and it is No. 1 on 2018 Forbes Most Innovative Companies List.
As the years have passed, Luddy has stepped back from day-to-day operations. He was president and CEO from 2004 until 2011. Luddy served as chief product officer until August 2016. Today, he is chairman of the board.
Luddy held the position of chief technology officer at Peregrine Systems Inc. from 1990 to 2003. Prior to that, Luddy founded Enterprise Software Associates and was a software developer at Amdahl Corp.
Luddy is co-owner of World Team Tennis and owner of the San Diego Aviators.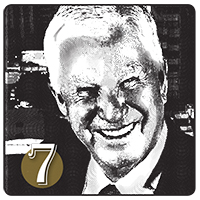 DOUGLAS F. MANCHESTER
Position/Status: Chairman, Manchester Financial Group
Net Worth: $1 billion
Age: 76
Residence: La Jolla
Source of Wealth: Real estate development
Douglas "Papa Doug" Manchester, has had a prolific career in San Diego development. His current work on Pacific Gateway could be his crowning achievement, a $1.5 billion mixed-use redevelopment at the Navy Broadway Complex near the downtown waterfront, which includes office space, hotels, retail and a Navy building.
Manchester's wealth stems from high-profile development projects that have helped transform San Diego's hotel and office landscapes, from downtown's Manchester Grand Hyatt and Marriott Marquis & Marina hotels, to what are now the 1 Columbia Place office tower and the Grand Del Mar resort.
He was briefly owner of The San Diego Union-Tribune.
He acquired the iconic Mr. A's office and retail building in Bankers Hill for $71.5 million, making it the new Manchester Financial Group's headquarters.
Manchester Financial Group controls more than $2 billion in assets, and its recent projects include a $350 million luxury hotel in Austin, Texas. The La Jolla resident started his career in the insurance business in 1964.
Manchester has made many philanthropic donations over the years.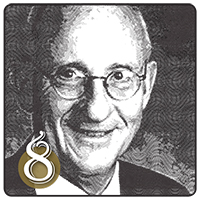 ERNEST S. RADY
Position/Status: Chairman, President and CEO, American Assets Trust Inc.
Net Worth: $900 Million
Age: 81
Residence: San Diego
Source of Wealth: Real estate, financial services
Ernest Rady shows no sign of backing away from the business that help fuel generous philanthropic giving.
Rady in 2015 re-took the day-to-day helm as CEO of American Assets Trust Inc., his San Diego-based commercial property investment and development firm where he had served for several years as executive chairman after founding it in 2011 as a publicly traded company. It is the latest iteration of a private real estate investment firm that Rady started more than 50 years ago.
American Assets Trust has a West Coast-centric, portfolio of office, hotel, retail, and multifamily properties.
Rady and wife Evelyn have been generous with their philanthropy to a variety of institutions.
In January of 2018, Rady announced a gift and matching fund worth $20 million to Jewish Family Service of San Diego.
Rady Children's Hospital is also among several local institutions bearing the Rady name. The Radys made a $120 million donation to the hospital in 2014.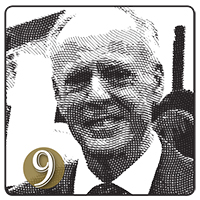 ROBERT E. PRICE
Position/Status: Chairman, PriceSmart Inc.
Net Worth: $800 million
Age: 76
Residence: San Diego
Source of Wealth: Co-founder, chairman of PriceSmart Inc.
Robert Price, son of the late retail impresario Sol Price, has led PriceSmart Inc., a company that operates 41 warehouse stores in 12 countries, and one U.S. territory. The company, with stores mainly in Latin America and the Caribbean, was spun off from Price Club when it was sold to Costco in 1993.
Sol, who died in 2009, was the visionary retail executive behind warehouse store FedMart. After selling that business, he and son Robert Price launched Price Co. in 1976 and opened the first Price Club in the Morena neighborhood.
Robert Price graduated from Pomona College, began his career at FedMart in 1965 and served as CEO of Price Co. from 1976 to 1993.
In 1993, the Prices sold their company to Costco. That sale, which didn't include Price Clubs' international warehouse division, which became the basis of PriceSmart, netted them a reported $2 billion.
Robert Price is president of Price Philanthropies Foundation.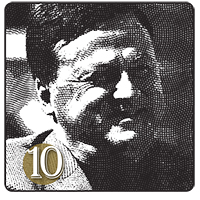 JOHN J. MOORES
Position/Status: Principal, JMI Services Inc.
Estimated Net Worth: $730 Million
Age: 74
Residence: Rancho Santa Fe
Source of Wealth: Software, investments, San Diego Padres
Sports, downtown development, San Diego State University and various combinations of those have been on John J. Moores' radar for more than two decades.
He was majority owner of the San Diego Padres from 1994 to 2012, selling the team for around $800 million, and he spearheaded development of Petco Park and many of the commercial elements that later surrounded the East Village stadium. JMI Realty, a company that he founded, sold off much of the property he developed including Park 12 apartments.
Moores is a major SDSU donor and has long supported the idea of the university moving onto the SDCCU Stadium site.
A Texas native, he founded BMC Software in 1980 and grew it into one of the largest business-to-business software companies in the country. Moores also made hundreds of millions from investments in Peregrine Systems, where he was chairman.
Moores is also a longtime philanthropist.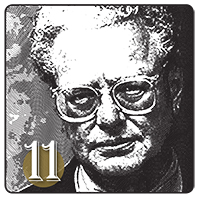 WILLIAM S. LERACH
Position/Status: Speaker, fundraiser
Net Worth: $630 million
Age: 72
Residence: La Jolla
Source of Wealth: Class-action litigation
William Lerach earned the nickname "King of Torts" for victories in class-action lawsuits against corporate giants such as R.J. Reynolds Tobacco Co., AT&T Corp., Honeywell International Inc. and Apple Inc. Rather than litigate the complaints, many corporations settled.
His most famous case was representing the University of California in the class-action lawsuit against Enron Corp., its auditor, Arthur Andersen, and other entities connected to the massive accounting scandal. The total sum awarded to plaintiffs in the case, more than $7 billion.
In 2007, Lerach pleaded guilty to one felony count, obstruction of justice, and was sentenced to two years in prison. Federal prosecutors presented evidence that Lerach and other partners had paid several lead plaintiffs in return for those individuals collecting 10 percent of the attorneys' fees awarded, which is illegal. In 2009, he was disbarred from practicing law in California.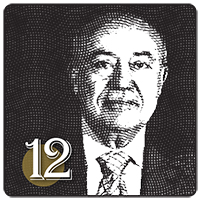 ANDREW J. VITERBI
Position/Status: Owner, Viterbi Group LLC
Net Worth: $600 Million
Age: 83
Residence: Rancho Santa Fe
Source of Wealth: Technology innovation, investment
Andrew Viterbi co-founded Qualcomm Inc. with Irwin Jacobs and others in 1985. Qualcomm has received recognition for its innovations in digital wireless communications systems and products based on CDMA which Viterbi played a key role in developing and promoting. Qualcomm sprang out of Linkabit Corp., a digital communications company launched in 1968 by Viterbi, Jacobs and others.
Viterbi also came up with the Viterbi Algorithm, a mathematical formula that can help separate voice and data from background noise. The algorithm has applications in wireless telecommunications and several other fields. The National Academy of Engineering recognized the accomplishment by presenting Viterbi with the Charles Stark Draper Prize for Engineering.
Viterbi has held several teaching positions and has spoken of his love for the profession.
Andrew and wife Erna Viterbi, who died in 2015, have made major gifts to various causes including engineering and education. Viterbi recently gave UC San Diego $50 million for ophthalmology.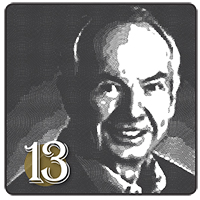 ARTHUR E. NICHOLAS
Position/Status: Co-founder, partner and advisor, Nicholas Investment Partners
Net Worth: $580M
Age: 72
Residence: Ranch Santa Fe
Source of Wealth: Founded, sold asset management company
An innovative and investor as well as apparently a cowboy at heart, Arthur Edward Nicholas is co-founder and partner of Nicholas Investment Partners. According to the company's website, Nicholas serves as an advisor to the portfolio management and research process as well as the firm's business management in a part-time capacity. "He does not have day-to-day responsibilities in managing portfolios for the firm's marketed strategies," the website says.
Nicholas previously was co-founder of asset management company Nicholas-Applegate Capital Management where he also served as chairman and chief executive officer. Nicholas-Applegate was sold to Allianz in 2001 for more than $980 million.
Nicholas' innovative approach to investing included using dynamic quantitative models to improve investment performance.
Nicholas is linked to the Wagonhound Land & Livestock Co. LLC, a ranch that raises cattle, breeds horses and provides outfitting services.
Nicholas serves on various boards including the National Cowboy & Western Heritage Museum. He attended San Diego State University.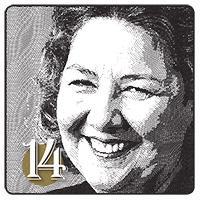 DARLENE MARCOS SHILEY
Position/Status: Philanthropist
Net Worth: $400 million
Age: 71
Residence: Pauma Valley
Source of Wealth: Medical device, Björk–Shiley heart valve
Darlene Marcos Shiley and her late husband, Donald Shiley, put their hearts into giving. Donald Shiley was co-inventor of the Bjork-Shiley heart valve. He was founder and chairman of Shiley Inc., which was sold to Pfizer. He and his wife contributed funds to create the UC San Diego Shiley Eye Center. Donald Shiley passed away in 2010.
Darlene Marcos Shiley, who is president of the Shiley Foundation, continues to make contributions to many causes. She helped create the Shiley-Marcos School of Engineering at the University of San Diego. She gave funds to create Scripps Clinic's Donald P. and Darlene V. Shiley Musculoskeletal Center.
Marcos Shiley's gifts have gone to a variety of endeavors including education, civic projects and the arts. Estimates put her and her husband's philanthropy above $100 million.
She has served on various boards including the National Corporate Theatre Fund, The Old Globe, Scripps Clinic, KPBS, and University of California, San Diego.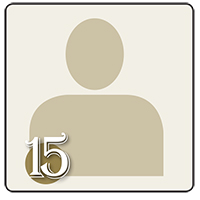 ROBERT S. HOWARD
Position/Status: Retired
Net Worth: $390 million
Age: 94
Residence: Rancho Santa Fe
Source of Wealth: Media, energy
Robert S. Howard founded Howard Publications in 1961 and built it into a chain of 19 dailies including the North County Times, which was created when Howard bought the Escondido-based Times-Advocate and merged it with the Blade-Citizen in Oceanside.
Howard sold the media company to Lee Enterprises in 2002 for $694 million.
Howard also had substantial cable TV holdings. His sons manage the Traverse City, Mich.–based Howard Energy Co. he founded in 1983, which primarily engages in the oil and gas exploration and production business. It focuses on the exploration and development of shallow and deep oil and gas prospects. The company is also involved in oilfield services and hydroelectric generation businesses.
The Howard Charitable Foundation was founded in 1999.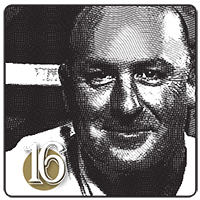 JACK R. WHITE
Position/Status: Co-founder, Cutwater Spirits; co-founder and former CEO, Ballast Point Brewing & Spirits
Net Worth: $375 million
Age: 51
Residence: San Diego
Source of Wealth: Craft beer and spirits
Co-founder and former Ballast Point Brewing CEO Jack White smoothly made the transition from craft beer focus to craft spirits with his company, Cutwater Spirits. Fugu Vodka, Old Grove Gin and other bottled and canned offerings — are becoming ubiquitous at places ranging from Petco Park to stores and bars nationwide.
All of this was set in motion by the 2015 acquisition of Ballast Point by New York-based Constellation Brands, in a deal reported at $1 billion. The deal did not include existing Ballast Point spirits operations, and the new company retained rights to several spirits that had been developed earlier by White and Yuseff Cherney, at that time Ballast Point's COO and head distiller.
In 2017, Cutwater opened a bar and restaurant at 9750 Distribution Ave., which is connected to the company's production facility. Tours are offered to the public.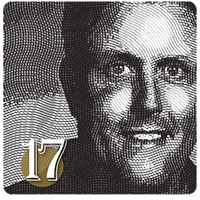 PHIL MICKELSON
Position/Status: Golfer
Net Worth: $375 million
Age: 48
Residence: Rancho Santa Fe
Source of Wealth: Golf earnings and endorsements
Phil Mickelson and Tiger Woods are set for a Thanksgiving match-play with a winner-take-all $9 million pot.
Not that either of them needs the money. Mickelson remains one the most popular celebrity endorsers and a winning athlete.
A 2017 Forbes ranking of The 25 Highest Paid Athletes of All Time put Mickelson at No. 6.
His endorsements include, Amgen, ExxonMobil, KPMG, Rolex, Grayhawk and the Greenbrier, as well as Intrepid Financial Partners and Workday, according to Forbes The Amgen deal features Mickelson telling his own story of psoriatic arthritis.
Mickelson and his wife Amy established the Phil and Amy Mickelson Foundation in 2004, supporting a variety of youth, education and family initiatives.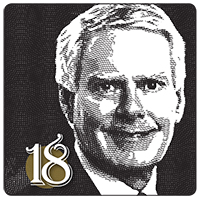 JAY T. FLATLEY
Position/Status: Executive Chairman, Illumina Inc.
Net Worth: $350 million
Age: 65
Residence: Rancho Santa Fe
Source of Wealth: Illumina
You have to be doing something right to be named "the world's smartest company."
Jay Flatley was instrumental in earning that title for Illumina Inc. in 2014.
Flatley was executive chairman and chief executive of the firm since1999.
Back then, the company had 30 employees and not much revenue. Today, the company employs more than 7,000 people and generated $2.75 billion in revenue during 2017.
Flatley, who has since stepped down as CEO — handing the reins to Francis deSouza in 2016 — has been credited for much of that growth, pushing the company to achieve faster, cheaper, and more accurate technology. Today, Illumina is the world's largest maker of DNA sequencing machines.
In 2012 Flatley successfully fended off a hostile $6.7 billion takeover bid. Today, Illumina's market capitalization is about $45.2 billion, making it the second-largest public company headquartered in San Diego between Qualcomm Inc. ($94.45 billion) and Sempra Energy ($31.3 billion).
Flatley remains Illumina chairman and also chairs the board of directors for Illumina subsidiary Helix and serves on other boards.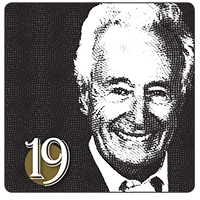 MARTIN J. WYGOD
Position/Status: Chairman, WebMD Health Corp.; President, River Edge Farm Inc.
Net Worth: $320 million
Age: 78
Residence: Rancho Santa Fe
Source of Wealth: WebMD, racehorse owner/breeder
At age 23, Martin Wygod formed Wygod, Weis & Floren, a brokerage firm, and served as its chairman and CEO. During the 1970s, Wygod worked as a merchant banker. He went on to lead 10 public companies and created more than $10 billion in shareholder appreciation.
In 1983, Wygod entered the mail service pharmacy business when he was appointed chairman, president and CEO of Medco Containment Services.
Later, Wygod began putting together the pieces to revolutionize patient-physician communication. His companies were acquired by Healtheon and WebMD. In 2000, the health technology company was losing $400 million per year. Wygod was given board control, became CEO and delivered the company's first profitable quarter.
Wygod accomplished all this while pursuing his other passion — thoroughbred horses. He is on the board of the Del Mar Thoroughbred Club.
In 2018, Wygod was appointed to the board of directors for Biological Dynamics.
Wygod is married to Pamela Suthern Wygod. They are active in many charities.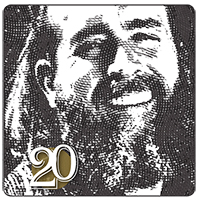 GREG KOCH
Position/Status: Co-founder and Executive Chairman, Stone Brewing Co.
Net Worth: $300 Million
Age: 53
Residence: Solana Beach
Source of Wealth: Craft beer
In a span of a little over two decades, Greg Koch and co-founder Steve Wagner grew Stone Brewing Co. into what is now the nation's eighth-largest craft beer maker based on production volume, according to the Brewers Association trade group, and the largest of more than 100 craft players in San Diego County.
Stone is also the San Diego region's largest beer industry employer, with about 1,000 workers at its production facilities, restaurants and tasting rooms.
The company has recently opened facilities in Napa, Shanghai and — believe it or not — Berlin.
Stone's sites include Escondido, San Diego, Liberty Station, Oceanside, Pasadena, and Richmond, Va.
Koch is executive chairman, a position the former CEO took after the company named Dominic Engels to CEO. At the time, Koch said he wanted to free himself from daily operations to focus on long-term and higher-level strategic planning.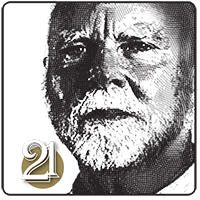 J. CRAIG VENTER
Position/Status: Founder, Chairman and CEO of the J. Craig Venter Institute
Net Worth: $300 Million
Age: 72
Residence: La Jolla
Source of Wealth: Pioneer of mapping the human genome; founded several companies
J. Craig Venter is regarded as one of the leading scientists of the 21st century; a man best known for his early work unraveling the code locked within DNA.
Venter is well-known in scientific circles for his role in mapping the human genome. His accomplishments include pioneering new techniques in genetics and genomic research, and heading up Celera Genomics in the Human Genome Project.
Venter is the founder, chairman, and CEO of the J. Craig Venter Institute, a research organization employing 250 scientists in San Diego. He's also co-founder, and scientific advisor at Synthetic Genomics Inc., a private venture pursuing several applications of synthetic DNA. In 2018 amid controversy, Venter announced his retirement as CEO and executive chairman from Human Longevity Inc., a company he co-founded which has a mission of helping people live longer and healthier lives.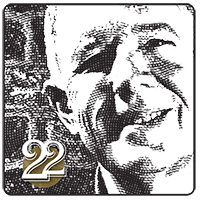 STEVE WAGNER
Position/Status: Co-founder and President, Stone Brewing Co.
Net Worth: $300 Million
Age: 60
Residence: Poway
Source of Wealth: Craft beer
Co-founding Escondido's Stone Brewing Co. with Greg Koch in 1996, Steve Wagner was the company's original brewmaster.
Wagner's current top priorities include maintaining the right mix of old and new West Coast IPAs, a style of which Stone Brewing was a pioneer, to meet the demands of new customers in the U.S. and abroad.
The new venues give Stone the chance to spread its gospel against what Koch calls "fizzy yellow beer." Stone expresses itself in hops-centric brews like Stone IPA and Ruination IPA.
Wagner himself started his career as a brewer at Pyramid Brewing Co. in Kalama, Wash. Wagner and Koch were introduced by a mutual friend in L.A. in 1989.
They met again at a class at UC Davis titled "A Sensory Evaluation of Beer." The two eventually decided to open what became Stone Brewing, debuting in 1996 with its original facilities in San Marcos.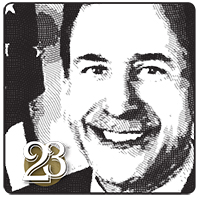 DARRELL ISSA
Position/Status: U.S. Rep. for 49th Congressional District.
Net Worth: $283 million.
Age: 64
Residence: Vista
Source of Wealth: Founder of car alarm business.
U.S. Rep. Darrell Issa (R-Vista) will soon no longer be one of the wealthiest members of Congress; he announced his retirement as representative of the 49th Congressional District following nine terms.
The Cleveland native made a fortune through a car alarm business he founded in 1982, Directed Electronics Inc. After his election, he divested his stake in DEI. The business was acquired by Charlesbank Capital Partners in 2011.
Issa holds dozens of patents.
Prior to entering the private sector, he served in the U.S. Army.
Issa raised his national profile while chairman of the House Oversight Committee, probing Internal Revenue Service actions and criticizing the Obama administration for its response to the attack on U.S. diplomatic compound in Benghazi, Libya, that led to the death of the U.S. ambassador and other Americans.
Issa and his wife, Katharine, oversee the Issa Family Foundation, which has assets valued at $34 million.
DONALD E. FELSINGER
Position/Status: Retired Chairman/CEO of Sempra Energy
Net Worth: $275 million
Age: 71
Residence: na
Source of Wealth: Sempra Energy
Donald Felsinger has spent his career in the energy business in San Diego. He started out with San Diego Gas & Electric Co. in 1972 and eventually was promoted to president and COO of Enova Corp., the parent company of SDG&E. Following SDG&E's merger with Southern California Gas to become Sempra Energy, Felsinger led Sempra's expansion into successful businesses in power generation, energy-infrastructure development, energy trading and marketing, and liquefied natural gas development.
Felsinger was named Sempra's chairman and CEO in 2006. Felsinger led Sempra through tremendous growth, earning the company a spot on BusinessWeek's list of top 50 performers in 2008. He ceded the CEO position to Debra Reed in 2011 but remained chairman for a short time after that.
Felsinger is on the boards of several companies, including Northrop Grumman Corp., and Archer Daniels Midland Co.. He was recognized as the 2016 Director of the Year by the National Association of Corporate Directors.
He has served on numerous boards and local initiatives.