San Diego is internationally known as a hub for medicine makers, often saluted for the drugs being developed on the Torrey Pines Mesa. But when it comes to homegrown companies that employ thousands of San Diegans, many of the top performers over the last half-decade are not making drugs at all.
These companies are instead at the intersection of hardware and bioscience: the makers of medical devices and scientific instruments. They include Illumina Inc., the $27 billion global maker of DNA sequencing machines; ResMed Inc., the nearly $10 billion maker of sleep disorder devices; DexCom Inc., the $6.4 billion maker of continuous glucose monitors for diabetics; and NuVasive Inc., the nearly $4 billion maker of spine surgery devices.
These four companies have reported significant growth over the past five years, with 2016 marking a particularly strong year for ResMed and DexCom. All four companies employ thousands of employees, and are growing their San Diego presence.
Here's a quick look at these top performers over the past five years.
Growth of Top Four Device Makers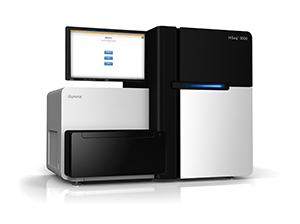 Illumina Inc.
The third-largest public company in San Diego, Illumina grew from 2,200 employees in 2012 to over 5,500 people (with 3,000 in San Diego) today. The company reported $2.4 billion in revenue in 2016, more than doubling its 2012 revenue of $1.15 billion.
Illumina's ever-expanding campus now stretches across two neighborhoods in San Diego, San Francisco, Redwood City, and Santa Clara, along with 10 international offices.
The company's stock is up 313 percent since 2012.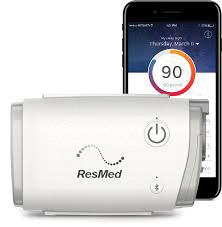 ResMed Inc.
The fifth-largest public company in San Diego, ResMed grew from 3,700 employees in 2012 to over 5,000 employees (at least 400 in San Diego) today. The company reported $1.8 billion in revenue last year, up from $1.4 billion in 2012. While revenue growth was modest, the company acquired several companies, expanded its portfolio in digital health, and saw its market cap grow from just over $3 billion to $9.8 billion.
The company's stock is up 103 percent.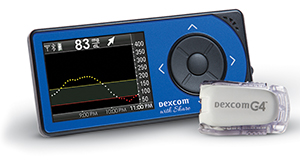 DexCom Inc.
DexCom has grown from 502 employees in 2012 to 1,900 today, the vast majority of which are in San Diego. The company recently expanded into Arizona, and plans to hire an additional 500 people there.
The company reported revenue of $573 million in 2016, up from $76.3 million in 2012.
DexCom's stock is up 608 percent.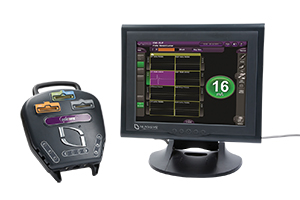 NuVasive Inc.
NuVasive has reported slower but steady growth over the past five years, growing revenue from $620 million in 2012 to over $962 million last year. The company grew its workforce from 1,093 to 1,900.
The most growth is seen in the company's market cap, which grew from $647 million in 2012 to $3.7 billion today.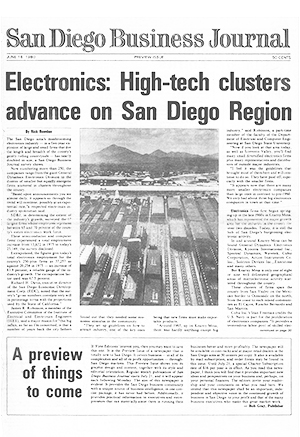 The Making of Medtech
Looking at the city's history, it makes sense that these medical technology companies would thrive.
San Diego's legacy industries, going back decades, have employed hardware makers and engineers, along with researchers and scientists. In the earliest edition of the San Diego Business Journal (June 1980), the front page headline chronicled the boom of electronics makers in the city, which began springing up in the 1960s. Bioscience began to take hold in the 1970s, and the biomedical research hub flourished in the years after.
These industries created a habitat for medical technology to prosper decades later, as these medtech companies require expertise across many branches of knowledge. Medical device makers, for example, need their products to both integrate with the human body and communicate wirelessly in hospital settings.
In San Diego, entrepreneurs can find talent, knowledgeable investors, and experienced executives in wireless tech, bioscience, and manufacturing — all of which are critical in the production of medical and scientific technology.