A $3.6 billion registered investment advisor (RIA) in Los Angeles run by two native San Diegans has acquired Donnelly Wealth Advisors (DWA), a San Diego-based firm with $405 million in assets under management.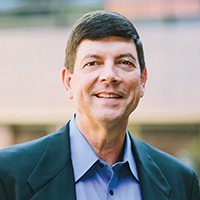 For Torrance-based EP Wealth Advisors LLC, the deal, which closed May 30, provides a foothold in a Southern California county where it historically had only a solo advisor — and where its founders see significant opportunity as the firm continues to take advantage of the fragmented advisor marketplace to scale the business.
DWA, which launched in 1997, was one of the largest fee-only RIAs in San Diego, with a staff of nine and more than 300 clients. Its founder, Rich Donnelly, built the firm to provide more of a — though he "hates" the term — holistic approach to wealth management.
The People Factor
"That's one of the things we find clients are most interested in: It's not their portfolio or their money — they care about their investments, but they care about their lives, what they can do for the people in their lives and people around then," Donnelly said. "A lot of people think financial planning is, you've got X number of dollars and you want to retire in Y numbers of years, and therefore you invest your portfolio in this and we throw the switch and it's all magic. It goes beyond that."
As the firm grew, Donnelly decided to study the principles of life planning as developed by financial planner George Kinder, and added that skill set to his investment credentials.
Deep relationships with clients spurred him to find a succession plan that would ensure they could continue to receive that style of advice after he leaves the firm as part of his retirement plan, said Donnelly.
'A Bigger Version of Us'
It wasn't until he met the EP Wealth team that he believed he found a long-term home for DWA.
"There's a lot of firms trying to build a bigger footprint," he said. "As (he and EP Wealth's management team) talked and learned more about each other, I realized they were just a bigger version of us…and they could bring some additional resources to the table."
DeVoe & Co., a San Francisco-based consulting firm for wealth management companies, tallied a record 47 M&A transactions in the RIA industry nationwide in the first quarter of 2018. The previous record was 46 such deals, recorded in the same quarter the year prior. In the last quarter of 2017, there were 33 transactions.
M&A Activity
"Although some pent-up supply from the anemic Q4 likely helped propel the quarter to such high levels, the industry is in the midst of a natural period of consolidation which will likely drive strong M&A numbers for years to come," the company said in its quarterly M&A report.
Of the quarterly deals, established RIAs — as opposed to "breakaway" advisors, those who, with more than $100 million in assets under management, left a financial services company — made up nearly two-thirds of the activity.
"The trend of RIAs joining larger firms to gain access to back office operations, enhanced services and other benefits of scale was a key driver in seller decisions," Vic Esclamado, managing director at DeVoe & Co., said in the report.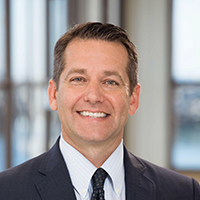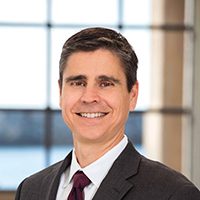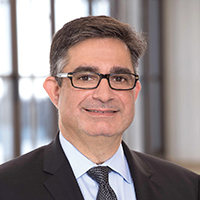 Derek Holman and Brian Parker, managing directors at EP Wealth, co-founded the company in 1999 as Premier Financial Management.
The duo first met in middle school, worked together at a frozen yogurt shop in high school, attended college near one another and were roommates for a time after graduation before launching the firm.
Patrick Goshtigian, a Nuveen Investments executive, joined EP Wealth in 2011 as president. Goshtigian, who has played a critical role in the firm's recent acquisitions, was named CEO in May.
Culture Match
He said EP Wealth's acquisition strategy is driven by identifying firms with similar organizational cultures.
"The firms were really well aligned from a cultural standpoint…our general approach to wealth management is very, very similar, and so that is what helps build the relationship," Goshtigian said.
DWA and EP Wealth are both fee-only firms, which means they sell no products that earn its advisors commissions, and market themselves as providers of comprehensive planning services, rather than just money management.
Parker said the EP Wealth leadership team is in discussions with about two dozen potential acquisition targets at the moment, and in five years, through 50 percent year-over-year growth by organic and inorganic means, anticipates reaching $20 billion assets under management.
As part of its latest transaction, DWA's Donnelly becomes a regional director at EP Wealth; Brad Owen, senior vice president and senior wealth advisor; and Adam Werner, vice president and wealth advisor. The trio will all become partners at the combined firm.
San Diego wealth management firms aren't just targets for buyers. HoyleCohen LLC, a San Diego firm that is part of the Focus Financial network, acquired Santa Monica-based Libbie Agran Financial Services & Seminars for an undisclosed sum in mid-2017.
DWA joins two practices EP Wealth has acquired in the past 12 months: Private Capital Management Associates in San Mateo and Millie Capital Management of Walnut Creek.
Those transactions followed the firm's decision to take a minority investment from Florida-based financial services holding company Wealth Partners Capital Group (WPCG) in July.
"The RIA market is evolving and the environment is favorable for firms that can offer clients a wide range of personalized planning services," said Rich Gill, a partner at WPCG. "EP Wealth has the tools to enable DWA to spend more time serving its clients by providing a scalable back office infrastructure."
The San Diego office joins EP Wealth locations in the San Francisco Bay area, West Los Angeles, Orange County, Seattle and Denver.