Demand is so strong for well-trained real estate and development professionals that UC San Diego is creating a special degree program in the field.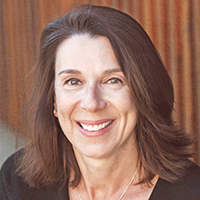 What with climate change, a growing population, an increasing scarcity of land and a lack of affordable housing, "The 21st Century is going to have some challenges," said Mirle Rabinowitz-Bussell, UCSD academic director of real estate and development.
"There's this confluence of all these challenges as well as opportunities," she said. "We want to train the next generation of problem solvers who can help us address these very complex issues."
UCSD will be the only school in the California university system to have a real estate and development major and minor, although the University of San Diego and San Diego State University offer degrees in real estate.
"We don't see it as over-flooding the market," Rabinowitz-Bussell said.
Nationwide, about 80 colleges and universities offer real estate degrees, she said.
Schools Worked Together
Rabinowitz-Bussell said UCSD has worked with USD and SDSU in developing its program.
"The nature of our degree is slightly different," she said. "We bring in more of the planning and development."
Stath Karras, executive director of the Burnham-Moores Center for Real Estate at the University of San Diego, said the UCSD program is a welcome addition.
"The universities are trying to work together to make sure all of our programs do well. Our concern is just getting good, able students into the workforce," Karras said. "My objective, and I think Mirle's and SDSU's, is to work together to make sure we all deliver good education and good content for the kids so when they get jobs, they will be prepared."
Good Prospects for Graduates
Karras said the market can easily absorb real estate graduates from UCSD, SDSU and USD.
"We've had no problems getting our kids employed pretty quickly. The demand's there. The industry probably can't get all the talent it needs from just one or two of us," Karras said.
"When you think of the job opportunities out there, they're pretty varied," Karras said. "A lot of people, when they think about real estate, they kind of focus on the brokerage aspect, but there are lots of opportunities."
Appraisal firms, banks and many big companies with real estate holdings "need smart, capable people," Karras said.
UCSD students will use ongoing campus development as their on-site lab of sorts, Rabinowitz-Bussell said.
Anticipating a projected growth in student enrollment from 33,595 in 2018 to 42,400 in the 2035-2036 academic year, the university in its academic plan estimates it will need to add 8.9 million square feet of space.
"The (real estate) program could participate in that and the students can be a part of that and better understand what's going on there," said Mark Gleiberman, CEO of MG Properties Group and an advisor on the UCSD program.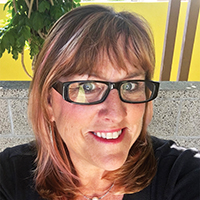 Infill Development
Sue Peerson, a member of the San Diego Planning Commission and a UCSD lecturer on urban studies and planning, said a key issue for San Diego the UCSD program will deal with is infill development and redevelopment in older neighborhoods.
"Communities are often reluctant and not really open to see change," said Peerson, who teaches an urban design class that will be part of the new program. "How do we work with communities? How do we get the highest and best uses out of our land?"
A Fuller Understanding
Going beyond the pure economics of development, land acquisition and entitlement, "students will have the opportunity to really get an understanding of how land use and zoning and how our planning codes and regulations really form what gets built."
"Beyond just financial numbers — I'm not saying those aren't important — we'll really look at how does this shape a community, what can we learn from analyzing development potential through the lens of practical skills such as zoning design guidelines, floor-area ratios," Peerson said.
In formulating the real estate and development major and minor programs, UCSD is drawing on professionals in the development community.
The Experts
Among those teaching in the UCSD program are real estate consultant Nathan Moeder of London Moeder Advisors, Gregory Edwards, retired senior vice president and chief financial officer of Rancho Mission Viejo; Alex Norr, a financial and investment analyst at H.G. Fenton Co.; Richard Yetwin, a real estate lawyer; Diego Velasco, a principal at M.W. Steele Group; and William Anderson, principal, vice president and director of city and regional planning for the Americas for AECOM.