After passing the difficult California Bar Exam on his first try, San Diego attorney David G.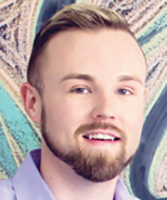 Greco began wondering why someone hadn't started a company that would do a better job of preparing law students for the test.
"My co-founder and I both perceived that there was a significant disconnect between what students needed to prepare for the bar and what they actually were provided," the 2014 University of San Diego School of Law graduate recalled. "That disconnect was present not only in bar prep companies but in the law schools. It was an obvious area where we could slide in."
Greco litigates corporate, nonprofit, employment, business, class action, and education cases. In 2016, he and law school instructor Maureen D. MacManus, started BarMD. He serves as CEO and in-house counsel while MacManus is president and director of academics. Their plan was to offer highly personalized bar exam preparation that would identify and correct student weaknesses. The focus was to give students the tools they would need to pass the exam.
"Every student gets assigned to a single faculty member who works with the student in detail through the entire bar exam cycle," Greco said.
The California Bar Exam widely is recognized as the most difficult in the country. Only 27.3 percent of all persons tested in February received passing scores. That was the lowest pass rate dating back to 1951, according to The State Bar of California's online summary of test results.
Greco says there is a problem in the way law is taught in California. Most law schools and bar prep courses don't teach the practical knowledge students need. He holds that more emphasis should be placed on writing and logic skills.
"I think there's a disconnect between what is taught in law schools and what is tested on the bar exam," Greco said. "I don't think they dig down into the techniques of taking the test. You have to learn how to play the game."
A Focus On Writing
Weak writing skills can cause problems on the bar exam, he explained.
"Bar exam graders spend three to five minutes grading each essay," Greco said. "One essay can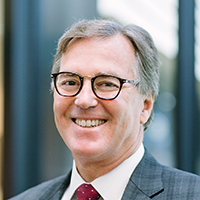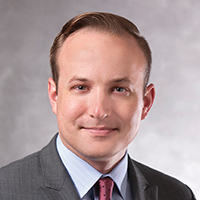 be 1,600 or 2,000 words. What we do is teach templates and formulas that get the grader to see what the writer is doing. We spend a whole day teaching students the structure they need to use. We tell them which words to bold, which to underline, and which to italicize. We tell them where every paragraph break should be."
The vast majority of law school students in the U.S. use a prep course to get ready for their state bar exam, said Dean Barbieri, dean at the John F. Kennedy University College of Law in the San Francisco Bay area.
"Bar preparation is a very large business," Barbieri said. "I would say over 90 percent of people studying for a bar examination would take a bar prep course, or more than one, or (use) a private tutor. Anyone who doesn't take a bar prep course is going to be at a disadvantage."
Kyle Nageotte, an associate at Higgs, Fletcher & Mack, passed the bar exam in 2012. He recalls his preparation as all-consuming.
"From the moment you graduate from law school until you take the bar you are doing bar prep," he said "It's usually through a private company that specializes in preparing students."
Texas-based Barbri is one of the dominant bar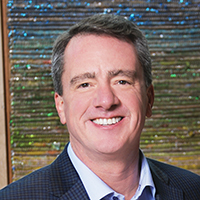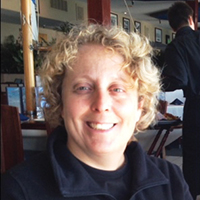 prep firms in the country. It began operating about 50 years ago and, according to the company website, has helped more than 1.3 million lawyers pass state bar exams around the country. Company President Mike Sims said the California exam is the toughest.
"We have a course that runs for 3.5 hours a day, five days a week, for about seven weeks," Sims said. "The students receive about 35 pounds of books, lectures on every topic in the bar exam, and thousands of practice questions. The challenge of the bar exam is it's a final exam on everything."
While there are a number of bar exam tutors in the San Diego area, Greco said he knows of no other bar prep companies like his that are based in the county. Southern California competitors include One-Timers, based in Santa Monica, and Cal Bar Style, based in Sherman Oaks, Greco said.
An Expensive Service
One of the local bar exam tutors is San Diego attorney Meredith Shaid. She graduated from law school in 2002 and taught herself how to pass the bar exam after initially receiving a failing score. Today she makes a living as a one-on-one bar exam coach.
"I simplify everything" she said. "Law school is about using big words and big language. I think you can explain things to people so they understand and grasp it."
Bar preparation courses aren't cheap. Typically, they range from about $3,500 to $6,000, Shaid said.
Greco said his program costs $4,999. There are two groups of students each year, and BarMD has trained up to 18 students at a time since opening in 2016. Most of his students are people who have failed the California Bar Exam at least once. A lean operation, BarMD operates with just three employees, plus Greco and MacManus.
High Hopes For The Future
Although it's still a small operation, BarMD's revenue increased 5.7 times between 2016 and 2017, Greco said. It stabilized in 2018, but he hopes to greatly increase it over the coming year. He plans to give the large, national firms that dominate the industry a run for their money by offering his courses statewide beginning in December.
"We have started live, streaming courses," Greco said.
Greco says his company will make inroads against large national firms "once the word gets out that there is a program that is more individualized and we use technology to widen our reach."