Christopher Yanov is stepping down from his executive director role at Reality Changers, the nonprofit he founded in 2001. He describes it as a founder's dream, that the organization has a strong interim leader, a supportive board and a staff able to operate without him.
Reality Changers provides tutoring and mentoring to youth from disadvantaged backgrounds, primarily serving aspiring first-generation college students. Its graduates have earned more than $150 million in scholarships from all sources.
Yanov isn't sure what's next for him. He says he can't remember the last time he was on an airline flight for personal travel, so he is looking forward to a month off to recharge. He says he does plan on remaining involved with Reality Changers as an adviser; the board will soon begin a search for a new executive director.
• • •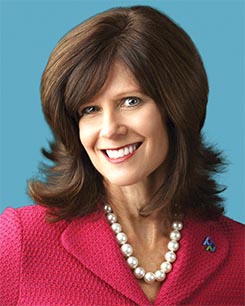 Ronald McDonald House Charities of San Diego recently honored AMN Healthcare CEO Susan Salka and her husband Scott Salka at the opening of the Salka Fitness Center at the Ronald McDonald House of San Diego. The charity said renovation of the fitness center was made possible by their donations to the project.
• • •
Scripps Research has established a 21-person board of overseers that includes "influencers" in biotechnology, pharmaceuticals, academia, law, science policy and investment, it was announced recently. The nonprofit's board of directors remains in place, but the board of overseers will bring expertise in growth areas, according to a news release. The board of overseers includes these executives from the SD 500:
Stanley Crooke of Ionis Pharmaceuticals; Faheem Hasnain of Gossamer Bio; Rich Heyman of Metacrine; Tina Nova of Molecular Stethoscope; Joe Panetta of Biocom; Kevin Sayer of Dexcom; and Michael Stone of FS Investors.
To suggest items for consideration in the SD 500 update, send a note to news@sdbj.com.