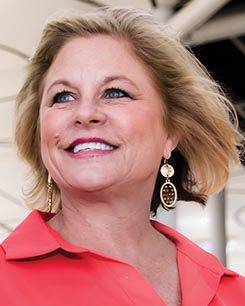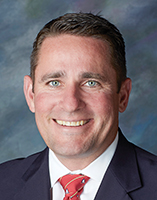 Port of San Diego CEO Randa Coniglio and restaurateur Mike Morton Jr. were among those on hand last week to celebrate the groundbreaking of one of the high-profile redevelopments on the bay front. Morton is CEO of The Brigantine Restaurant Corp., which in 2016 won the bid to redo Portside Pier with a $20 million multivenue project for the North Embarcadero on Harbor Drive. The project will include a Brigantine on the Bay restaurant, Miguel's Cocina, Ketch Grill & Taps and Portside Gelato and Coffee. The project includes free public access to a viewing deck and pier.
The site previously was occupied by Anthony's Fish Grotto, which was demolished in February.
• • •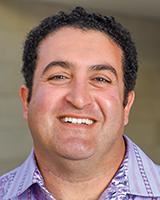 Navid Alipour has announced an advisory board to help Analytics Ventures become a leading artificial intelligence-based venture fund. Members of the advisory board from the SD 500 are Kleanthis Xanthopoulos, president and CEO of Irras AB and managing general partner at Cerus Advisors DMCC, and Stath Karras, executive director at the University of San Diego Burnham-Moores Center for Real Estate. Alipour is a co-founder and managing partner at Analytics Ventures, a venture studio founded in 2012 that early on made more traditional seed investments in healthtech companies.
• • •
San Diego Workforce Partnership CEO Peter Callstrom was one of 24 industry experts to share their successes with Congress last week through the Innovation Forum and Showcase. The event was hosted by the Committee on Education and Workforce.
To suggest items for consideration in the SD 500 update, send a note to news@sdbj.com.