Selling a previously illegal substance may give the cannabis industry a sexier sheen than, say, selling widgets.
Still, businesses in the sector need the same, basic services to operate as their less edgy counterparts.
Yobi, a San Diego-based startup, has developed a point-of-sale system for cannabis companies that manages dispensary inventory and customer data.
Founded in April 2016, the company launched in August, but only this month came out of stealth mode.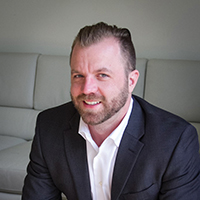 The company has about 12 customers, primarily in Southern California, which serve roughly 175 to 250 customers daily, according to CEO Jeremy O'Keefe.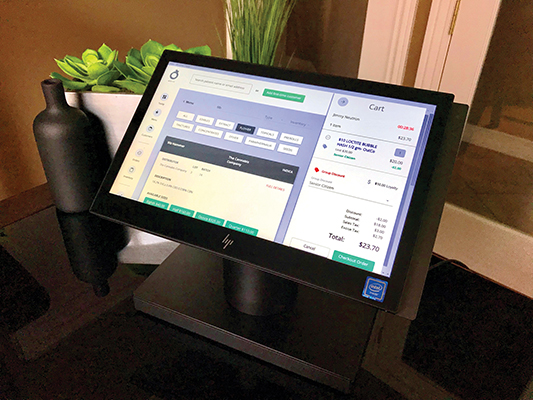 TCA Investment
The post-revenue company — Yobi declined to say how much it makes — raised $350,000 from the San Diego chapter of Tech Coast Angels in May. It was the first company in the industry in which the group has invested.
O'Keefe, who is in the process of relocating from Las Vegas to San Diego, said the company's competitive advantage stems from its leadership team's experience with consumer-facing retail point-of-sale systems. He was previously at WithMe, a startup that blends in-person and online shopping at "smart" retail stores, where he led development of the store's point-of-sale system.
Patchwork Process
While there, he saw an opportunity to provide a similar, best-in-class option for dispensaries.
"A lot of them were using cash registers, Excel was quite popular (and) some were trying to use Quickbooks…another guy was using Mead Composition notebooks — he had stacks of them," O'Keefe said. "It was the Wild West."
Today Yobi's system handles about $1 million in processed revenue monthly, O'Keefe. It has had no downtime.
That may seem like table stakes, but other systems in the space have experienced high-profile outages and hacks, forcing customers to resort to tracking sales by hand.
Virginia Bays, with San Diego cannabis company OutCo, said the business has struggled to find a reliable, user-friendly point-of-sale system for its dispensary in El Cajon.
But about a year ago, the company teamed up with Yobi as a beta tester of sorts, and Bays said the system has streamlined sales for its budtenders and simplified tracking the company's finances.
"I have used or tested dozens of POS systems designed for the cannabis space and I was frustrated by everything I came across — even the most expensive systems were terrible to work with," she said.
The Yobi system hasn't presented any of the same frustrations, and its team's customer service has been notably professional, she added.
The Challenges
Retail software systems for cannabis have to provide functionality beyond what's needed in traditional retail because of the industry's extensive regulations. That includes basic sorting functions, such as identifying customers as medicinal or recreational users, and responding to major regulatory changes at the local, county and state level.
Eric Gomez, a TCA member, brought Yobi to the angel group for consideration. Gomez got to know the company when it participated in Canopy San Diego, the local iteration — now closed — of a cannabis investment fund and accelerator in Boulder, Colorado, which Gomez oversaw.
He said O'Keefe's experience, having previously built a system similar to what he was developing for Yobi, and professionalism prompted him to bring it to the investors' attention.
So, too, did the ongoing drumbeat of mergers and acquisitions in the industry, Gomez said. Viridian Capital Advisors, which tracks cannabis deals, said there were more than 145 M&A deals in the first half of 2018, compared with 79 deals in the first half of 2017, which highlights the potential for a quick exit for those invested in tech companies in the cannabis space, he said.
A 'Cool Company'
Also in May, Yobi was selected as one of the 30 companies named to the San Diego Venture Group's "Cool Companies" list. It's the second in the cannabis industry to make the list. Direct Cannabis Network, a digital news platform for the cannabis industry that went through the Canopy program at the same time as Yobi, was dubbed 'Cool' by SDVG in 2017.
Mike Krenn, president of SDVG, said the cannabis industry in Canada, where recreational marijuana will be legal come October, is booming.
"The cannabis space has great opportunities. Not a lot of VCs are ready to jump in, but you can feel the momentum," Krenn said. "Hopefully, U.S. regions won't be left behind."
O'Keefe said Yobi is eying Nevada and Oregon for expansion, and fine-tuning its pricing model. At the moment the company charges a flat fee per module per location, plus fees for third-party integration. Yobi is also testing a transaction-based model.
Going forward O'Keefe said the company is talking with investors in an effort to raise a $1.5 million Series A round to further fund its sales and marketing, as well as some additional development of the platform.