2005: 1,079,000
2006: 1,131,000
2007: 1,119,000
2008: 1,069,000
2009: 970,200
2010: 807,000
2011: 828,000
2012: 802,000
2013: 840,000
2014: 872,000
2015: 929,000
2016: 939,000
2016 General Construction Statistics Total Workers in Construction 10,328,000
Men in Construction 9,389,000
Women in Construction 939,000
Source: Bureau of Labor Statistics, NAWIC.
Theresa DeMarco has worked as a structural steel welder, ran her own construction company and is a project manager for Emmerson Construction in San Diego.
"I just realized that I loved to build things," said DeMarco, who found her career in construction some 30-years ago when she was in her 20s.
"When you build something, it kind of becomes an addiction because it's an accomplishment and there's a lot of energy in construction, fixing things up and making our environment look better," DeMarco said.
She is one of the relatively small number of women who work in construction, although their numbers are increasing as developers, general contractors, and others in the industry scramble to fill openings amid rising demand.
"It's a great career choice, not just a job," said Catherine Schoenenberger, president of National Association of Women In Construction (NAWIC).
9.1% of Workforce
Yet women account for only about 9.1 percent of the overall construction workforce, from pounding nails to running companies, according to the U.S. Department of Labor.
Among construction project managers, only 7 percent are women, and only 5 percent of top level executives at construction companies are women.
The number of women working in construction grew by 81.3 percent from 1985 to 2007, but the numbers still aren't back to where they were prior to the recession, according to the Department of Labor.
More than 2.5 million construction jobs were lost from 2007 to 2010, and more than 300,000 of those were women.
In 2005, nearly 1.1 million women worked in construction, according to NAWIC.
By 2010, in the depth of the recession, the number of women dropped to 807,000.
Construction is ramping up in 2018 as one of the fastest growing job categories — construction employment rose by 13,000 in June and is up 282,000 over June 2017, according to Associated General Contractors (AGC) of America, a trade organization.
"There's all the more reason to go into construction because it's a high demand field. It's hard to find another field that's as high in demand," said Lisa Thibodeaux, president of Construction Experts Inc., which offers construction training programs.
For skilled workers especially, there are more jobs than there are people to fill them.
Women could help fill the gap, said Tom Wermers, owner and CEO of Wermers Cos. in San Diego. "There are not a lot of applicants, it's not that they're not being hired," Wermers said. "It's not a business that they're encouraged to be in."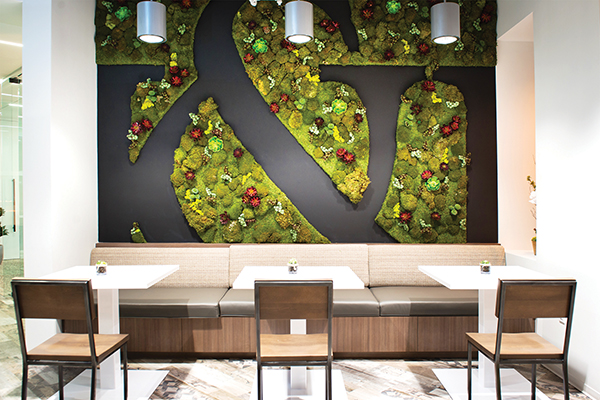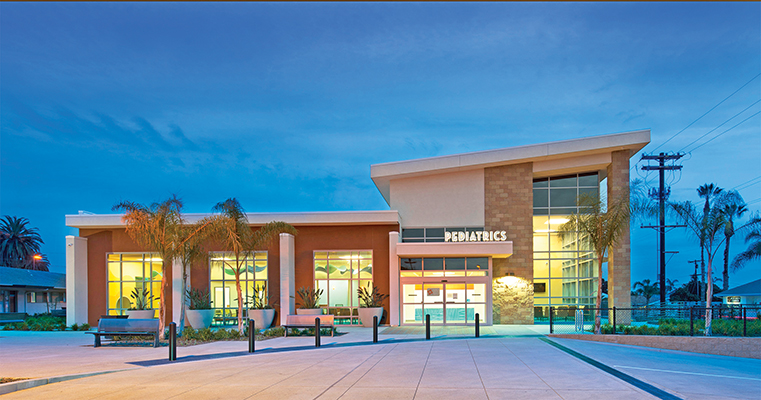 Battling Stereotypes
Many women who are in construction said the stereotype that construction is a man's work discourages women from considering it as a career.
"Women are just as strong, just as smart," said Teran Breceda, co-owner with her husband of Breceda Landscape in San Diego.
"It's just a matter of the Old World perception. It's going to take a little longer to get beyond that," said Breceda, whose daughter went into engineering. "I keep telling people, they're crazy for not getting into construction. You people who are going to go into construction, you're going to be able to write your own ticket."
Added to the stereotype is the incorrect assumption that construction jobs are limited to heavy-duty field work, and the misconception that construction work is poorly paid.
Women in construction still earn less than men — 95.7 percent of what men make, according to NAWIC, but that's better than the 81.1 percent for women on average in the U.S.
The average hourly earnings in construction were $29.71 in June compared with an overall private-sector average of $26.98, according to the AGC.
NAWIC and Commercial Real Estate Women (CREW) are among several groups that are fighting the stereotype.
NAWIC offers scholarships and runs program, such as a construction camp, to get girls thinking about construction as a career, and CREW is starting outreach programs to talk to girls in middle school, high school and college.
Variety of Opportunities
"It's not just digging dirt. There's so many different positions in the industry," said Myrna Smith, incoming director for NAWIC's Pacific Southwest Region.
Melissa Stayner, director of marketing for LGC Valley Inc. Geotechnical, is an example of that.
A geologist by training, Stayner thought she'd become an academic but found working construction more satisfying and challenging.
"Once I got into it, I got really interested," Stayner said. "I never know where I'm going to start or where I'm going to end up from day to day. Sometimes, we'll be out on grading jobs for months at a time."
Carrie Chambers, an assistant project manager with CW Driver, has spent the majority of her career working for construction firms owned by women, including 14 years with San Diego's Johnson & Jennings General Contracting, where she was a project manager.
"I know that when people ask me what I do, and I say construction, they look at me kind of odd," Chambers said. "It's a lot of fun. I enjoy it."
Chambers said she sees a growing interest in construction among young women.
"I've noticed a lot more women engineers being hired and starting to move up that way," she said.