Last year, Carlsbad-based Grand Pacific Resorts broke ground on a project in its backyard: an expansion of the Westin Hotel at the end of The Crossings Drive, adjacent to the Legoland California theme park. Upon completion, the $14 million expansion will include, among other things, the construction of 36 timeshare units at the MarBrisa resort.  
The investment in dozens of timeshares might seem odd to some, given the dated stereotypes of customers sitting through aggressive and questionable sales tactics and subpar investments. But the timeshare industry has been on a solid growth path, with an increase in each of the past seven years nationwide, according to figures compiled by the American Resort Development Association (ARDA), an industry trade group. From 2015 to 2016, timeshare sales increased by 7 percent, from $8.6 billion to $9.2 billion.
In California alone, the industry is worth $3.6 billion, with nearly 16,000 units across the state at 126 resorts.  
San Diego remains a popular place for timeshares, and local industry players, Grand Pacific Resorts and Welk Resorts, have helped the industry-wide growth with their own recent expansions.
For its part, San Marcos-based Welk Resorts has developed 162 timeshare units since 2012 and 60 in just the past year or so, according to numbers provided by the company.
From the earliest days of timeshares in the late 1970s, consumers have bought the right to spend a fixed amount of time, say a week or two, in the vacation property each year. Though the appeal of vacationing in a resort condominium has changed little since then, nearly everything else about the ownership structure — and the experience — has.
Rather than owning a fraction of the dirt, so to speak, resort companies big and small alike — including virtually all of the most recognizable names in the industry — are selling timeshares with a membership format. These arrangements might include options to stay at numerous resort locations, including those owned by other companies, as well as all manner of resort experiences, from CrossFit, rock concerts, river rafting, and virtual reality to children's activities. These days, purchasing a timeshare usually means buying "points" that can be redeemed for a huge variety of resort offerings.
"The points allow people to slice and dice it anyway they want," says Howard Nusbaum, ARDA's president and CEO.
To this end, Welk Resorts recently hired a new CFO — Chief Fun Officer, that is. This enviable person oversees the activities the company offers, notably, guided snowboarding tours, drone flying lessons and 3D printing workshops for kids. Purchasing a Welk Resorts timeshare gives customers the ability to vacation at Lake Tahoe, Cabo San Lucas, Arizona, Oregon and Hawaii. They also partner with third-party companies that allow the exchange of timeshare points between companies, extending the options many times over.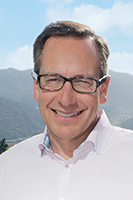 "We've focused on creating uniquely fun experiences for our owners and guests when they're with us," says Jon Fredricks, president and CEO of Welk Resorts.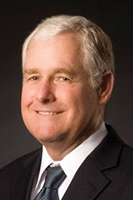 Timeshare customers at Grand Pacific Resorts can avail themselves of nearly 50 locations bearing the Hilton name, and hundreds of others through timeshare exchange websites, says Tim Stripe, co-president of Grand Pacific Resorts.
To hear it from industry insiders, the membership-based timeshares reinvigorated an industry that was vulnerable to a number of factors, particularly an aging consumer base, says Georgi Bohrod of GBG & Associates, a San Diego-based public relations firm specializing in timeshares, who once represented Grand Pacific Resorts.
"A lot of people who bought timeshares decades ago are aging out or can't travel like they used to and it doesn't fit their lifestyle," Bohrod says. "There's a lot of flexibility now. That transition shows why these companies are still successful."
Across the country, the average age of timeshare buyers is 47. By and large they are educated, married, and have children, according to ARDA. Around half spend less than $10,000 on a timeshare.
Since this shift began two decades ago, it has taken over virtually the whole market — it's difficult to find a strict one-week-per-year timeshare anywhere today, says Arthur O. Spaulding, Jr., a longtime timeshare attorney with Cox, Castle & Nicholson LLP based in San Francisco.  
"Consumer demand for the product shifted away from the need for the feeling of security in real estate and into a demand for flexibility," Spaulding says. "The industry turned a change in attitude among its potential buyers into a change in the product to match that."
Put another way, "They're doing it because they know they have to appeal to younger buyers," says Jeff Weir, chief correspondent at Redweek.com, a timeshare rental website.
Though Millennials are notoriously finicky and vacation options abound, they may turn to points-based timeshares as they start families, instead of, say, Airbnb. "A millennial with a 2-year-old vacations a lot like a 50-year-old with a 2-year-old," says Nusbaum. "I believe Millennials like this product because it enables experiential enjoyment. If you go on a cruise and there's a kids camp, everybody gets what they need, not just because of the space but because there are activities for everyone."
Welk even offers timeshares with commitments as short as 18 months. "Millennials have so many options, so we want to allow folks who like the idea of using points to test drive the concept and allow them to utilize it before they make a commitment to a longer term form of ownership," Fredricks says.
Many major hotel companies have gotten into membership timeshares, often spinning off the timeshare companies into separate entities. The company that sells the timeshare collects a fee, and it gets to share the customer list of the hotel company that owns the real estate.    
"If you have a list of customers who frequent a given hotel location, and have a timeshare annex at that facility, you have a readymade customer list for the purposes of selling a timeshare to someone who might otherwise not have known about the timeshare options," Spaulding says. "There are enormous efficiencies involved in that."