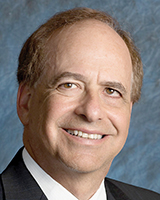 As an accountant, Mark Gleiberman dabbled in real estate in the mid-1980s — developing a triplex and a nine-unit apartment building in San Diego's College area.
Gleiberman's dabbling turned into a full-time career in real estate investing.
The company he founded in 1992 — MG Properties Group — has become one of the largest companies on the West Coast specializing in apartment investments, according to brokers who work with the firm.
Based in Sorrento Valley, MG Properties Group has an apartment portfolio with a market value of more than $3.5 billion and manages more than 17,500 apartments in growing cities in California, Arizona, Nevada, Washington state and Oregon.
Possible Expansion
The company is looking at Denver and Salt Lake City as potential markets for future investments, said Paul Kaseburg, chief investment officer.
But the company moves cautiously, and Gleiberman said he never wants to be more than an hour away by airplane from any property that MG Properties Group acquires.
"We have a good model and we stick to it," Gleiberman said.
The company's strategy is a simple one — stay with what you know, in places you know and work with investors you know.
"All we do is multifamily," Gleiberman said. "We're in a limited number of markets that we know extremely well. Until eight years ago, that was focused on San Diego."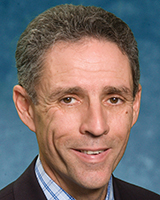 Reducing Risk
While other investment firms similar to MG Properties invest more broadly in properties across the country, the strategy MG Properties adopted works, in part, because it reduces risk.
Relying on a known group of investors who have confidence in the firm based on its past performance also keeps the company nimble, able to raise money quickly when a good deal appears, said Kevin Mulhern, a senior vice president of CBRE in San Diego.
The company has been investing beyond San Diego, partly because there is little to buy in the region.
"We love to buy here but there tends to be less turnover here than in any other market," Gleiberman said. "It tends to be not an easy market to find deals."
Recent acquisitions include the $93 million purchase of the 264-unit Carillon Apartments in Warner Center/Woodland Hills, the $66 million purchase of a 202-apartment complex in Portland, the $74 million purchase of the Country Brooks Apartments in Chandler, Arizona, the $66 million purchase of the 202-unit Axcess 15 Apartments in Portland, Oregon, and the purchase of the 416-unit MARC Apartments in San Marcos for an undisclosed price.
"We've been fairly active in buying in all of our markets," Kaseburg said.
Uses Own Management Team
Typically, MG Properties buys newer apartment projects of 200 units or more, renovates them, raises rents, and holds onto them for eight to 10 years.
CEO: Mark Gleiberman
Revenue: $416 million in 2017; $465 million projected for 2018
Headquarters: Sorrento Valley
Number of employees: 550 with 85 in San Diego
Founded: 1992
Company description: Real estate investment firm focusing on multifamily projects.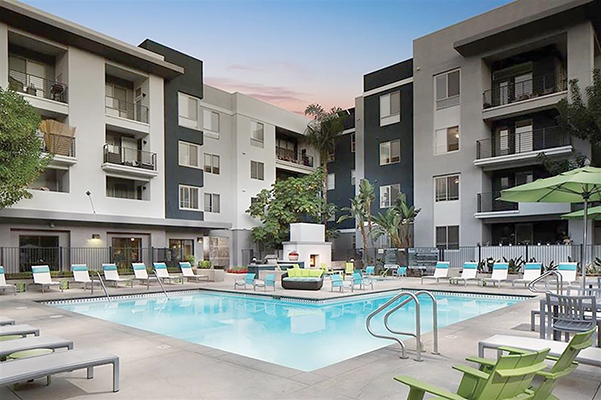 The company also puts its own management team in place at every complex it owns, from janitors on up.
Depending on the size of the complex, that can be a staff of up to 25 people.
The company has about 550 employees, with about 85 in San Diego. The rest are scattered about in cities where MG Properties owns projects.
Mulhern of CBRE said MG Properties "is one of the most active multifamily buyers in the western United States."
"What they've experienced, the growth they've experienced, is certainly exceptional and above the norm," Mulhern said. "They got very active coming out of the Great Recession, which was great."
The Competition
Other San Diego County companies that Mulhern said are known for multifamily investing include, R & V Management, Hanken Cono Assad & Co., Property West Residential, Fairfield Residential Co., Sentre Partners, The Apartment Co., and ConAm.
Mulhern said MG Properties' strategy of sticking with apartment investments is one reason for the company's success.
"The multifamily sector, if you look back over the last 10 or 20 years, it's probably been the most stable sector and it's been the one that's had the most growth," Mulhern said. "In some ways, the Great Recession benefitted the multifamily sector because you had a ton of people that lost homes, unfortunately."
Many went back to renting, and at the same time, the so-called millennial generation was coming of age and moving into apartments.
"All of those things in turn created a great demand," Mulhern said. "It's kind of a perfect storm."
The Financing
Relying on a stable of private investors with a history of investing with the company also helped MG Properties prosper.
"Their ability to raise money is almost instantaneous. They can get on the phone, call some of their high-end investors and get money super easy," Mulhern said. "They also have the organizational depth to move quickly through a transaction."
Gleiberman said $100,000 is the minimum investment for someone to join in an MG Properties deal, and most investors learn of the company from others who have done business with it.
"When a deal is in the offing, the company notifies those who've invested in the past and people who have expressed an interest," Gleiberman said.
Gary Levine was an early investor, starting with $52,000 he put into an Oceanside apartment deal that he said paid for itself many times over.
"We have a 25-year history and I believe they are one of the best apartment investment partners out there," Levine said. "Even on the times we thought we had some real challenges with some properties, Mark was able to pull it out. Every deal we've done has been a profitable deal."
Levine said what has impressed him most about MG Properties was the transparency of the deals the company put together.
"The organization, and it starts with Mark and Paul, they're filled with integrity. They just do the right thing all the time," Levine said.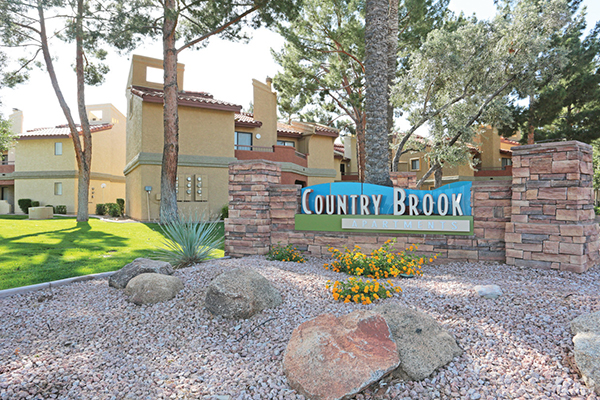 Sticking With the Formula
Judy Belinsky, who also was an early investor with MG Properties Group, said the company "really set the bar on what the expectation should be on investments."
"We have never lost on a property with them," Belinsky said. "They just have a certain formula and they stay with it and if it doesn't work, they don't make the acquisition."
Like Levine, Belinsky said the company is "extremely transparent."
"Any time you have a question, they have a team that gets back to you," Belinsky said.
Gleiberman considers this an ideal time to be investing in apartments as millennials continue to move out of their parents' homes.
"They are a huge cohort. They tend to be renters," Gleiberman said. "There's a lot of student debt that keeps them from buying. The recession also tempered the traditional drive for home ownership.
"The sentiment of 'I really have to own a home' has really changed," Gleiberman said. "You have a lot more people gravitating toward renting."
Looking ahead, Gleiberman doesn't see the company changing its strategy, investing "in markets with strong job growth and good quality of life."
"We really follow those markets that are going to have the best job growth," Gleiberman said.