San Diego restaurateur Joe Vaught, a Northern California native who moved to the city just shy of 30 years ago, is comfortable with risk.
He has to be: He recently listed his four-bedroom house in Bay Park for the equivalent of $2.5 million in bitcoin, the digital currency. If a buyer comes through, it would be the first sale of its kind — in more ways than one.
Spurring talk of a potential bubble, though, have been the dizzying swings in the cryptocurrency's value, which has risen by roughly 1,700 percent in the past year; speculation of its future value ranges wildly, from zero to more than $1 million.
Vaught, 56, and business partners Mark Cirillo and Eric Lingenfelder run the Verant Group, which owns and operates a handful of bars and restaurants in San Diego, including True North Tavern in North Park and Barleymash in the Gaslamp Quarter.
"I'm building a $6 million bar on the beach right now," said Vaught recently, sitting on a stool at his made-for-entertaining home. "You have to take chances, at least I do. If it's not risky, it's not fun."
His latest project is Waterbar, a beachside eatery which opened Dec. 22 steps from Pacific Beach's Crystal Pier where Joe's Crab Shack was formerly located.
Unlike your typical business owner, however, while shepherding that to fruition, he was also making financial moves based on the belief that Bitcoin — and other cryptocurrency systems made up of digital units distributed on computer servers around the globe, rather than by any bank or government — is the future of finance.
"I believe this is going to be truly, truly the next currency out there," Vaught said. "This is going to open the door to a different way of being able to transact business."
And he wants to show the "haters" how it's done.
An Attractive Alternative
Vaught says his gut tells him a bitcoin will be worth $50,000 by the end of 2018, driven by increasing interest from the people who aren't yet familiar with the concept; once they are, he believes, many more will buy in, further driving up the value.
Satoshi Nakamoto the mysterious creator of bitcoin, capped the total that can be created, or "mined" through complex computer calculations, at 21 million. More than three-fourths are already out in the world, although not necessarily in circulation, since some have been lost or destroyed.
As the system becomes more mainstream, Vaught doesn't discount the possibility of a short-term correction, but is bullish in the long run. Indeed, shortly after saying as much, prices fell below $15,000 from nearly $20,000 on Dec. 15, compared to less than a week prior, and it wasn't immediately apparent why — just like the run-up that preceded it. Sites such as CoinDesk.com track cryptocurrency prices.
Bringing in Big Financial Players
But even a few major financial institutions are no longer dismissing digital currencies outright: investment banking giant Goldman Sachs is considering establishing a new trading operation for them in 2018.
Still, some local finance experts urge caution.
Jaemin Kim, a finance professor at San Diego State University, called bitcoin "extremely speculative."
Kim said when he studies the price of company stock, he can explain what it is: a claim on a portion of the cash the company makes.
When it comes to cryptocurrencies, "if you ride the wave correctly at the right time, then you make a lot of money; there are teenage millionaires," he said. "But what are you really buying and selling? It is not a currency … if it is anything, it is an extremely risky asset."
In his view, the riskiness stems primarily from the fact that the nature of the item is unclear, but people are still buying.
The frantic nature of the sudden desire for decentralized assets is reminiscent of the dot-com bubble of the turn of the century, Kim said, although he added that if it pops, it won't have as broad an impact on the economy.
"When we talk about (General Motors) stock, even if it is volatile, you know what it is: a claim on equity," said Kim, who has taught at SDSU for about 15 years. "We look at GM's profitability, how many cars they are selling … there is a basis for this asset. But for bitcoin, there is no such thing."
The Property
Real estate agent Coki Saldarriaga, 48, with La Jolla-based brokerage Willis Allen Real Estate, listed Vaught's 3,378-square-foot home for sale in December. The remodeled four-bedroom, three-bath house is made for socializing, with a custom kitchen, full bar and underground wine cellar, plus an outdoor area with a gazebo, fire pit and grill. Vaught has lived there for 28 years.
The $2.5 million bitcoin equivalent price tag takes into account the unconventional request for cryptocurrency as payment; Zillow estimates the property at $1.4 million, and few others on the block would, if sold, break $1 million, according to the real estate site's estimate.
Saldarriaga, who has a background in finance, is, like Vaught, a Bitcoin believer. The transaction, he said, were it to go through, would be the first residential real estate deal he knows of conducted entirely in cryptocurrency. He is working with Bitpay, a company which processes bitcoin transactions, on the logistics.
First of Its Kind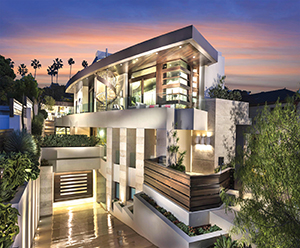 San Diego has never seen such a sale; Vaught and Saldarriaga are looking to blaze that trail. (That being said, $2.5 million in cash wouldn't be turned away, they said.)
In 2014, a 1.4-acre home site in Lake Tahoe sold for the equivalent of $1.6 million in bitcoins. Then, that totaled 2,739 bitcoins. However, had the sale taken place in mid-December of 2017, when the value of a bitcoin spiked near $20,000, the land would have changed hands for fewer than 100 bitcoins.
Such has been the wild rise of the cryptocurrency, which has inspired some to invest in the unstable asset, and others to sound the alarm about a potential bubble.
But Vaught and Saldarriaga are among those who believe the value is in bitcoin's status as a potential alternative to currencies printed by governments.
"Initially it was a speculative move, but the more we look at it the more we see it as a conservative hedge against the devaluing dollar," Saldarriaga said. "We have more certainty 10 years out on this thing than in the next couple months."
Were demand to increase significantly, the limited supply would drive up the price, he believes.
Asset Bubble?
However, SDSU's Scott McGann, who also teaches finance, said were the dollar to be significantly devalued, other government-issued currencies would be better alternatives than cryptocurrencies. And for those concerned about the value of those currencies, there are precious metals.
"I think it's just an asset bubble that's inevitably going to pop," he said. "A lot of people are buying into it, but they don't really know what it is. … This is the classic kind of mentality that emerges before every crash we've seen."
Further, McGann said most people aren't paying attention to bitcoin or other cryptocurrencies, which limits its value as an alternative currency to mainstream options.
"In order to be money, it has to be available for transactions, and that's not really happening," he said.
But an evolution from fringe digital asset to viable currency is what Vaught believes will happen, and a change for which he wants to be at the forefront.
Recently he installed bitcoin ATMs at the Verant Group's establishments, hoping they will draw enthusiasts locally and from afar.
And those same early adopters are at whom Vaught is aiming his offer of a home in sunny San Diego for a bundle of bitcoin.
Of the people who bought bitcoin in its infancy and have held onto it, a few must now be looking to sell at least some so they diversify their holdings, he said. Why not a sumptuous residence in San Diego?
International Buyers
In addition to sudden bitcoin millionaires, Saldarriaga said he believes the listing will appeal to international buyers, who perhaps live in areas where doing big real estate transactions using the local currency is tricky. Willis Allen's partnerships with global brands such as Christie's International Real Estate will also put the property in front of prospective foreign buyers.
If such a purchase does take place, "all the nonbelievers out there that don't understand it, this will just open up their eyes even more," Vaught said. "It's really going to be a true currency."
INFOBOX: WHAT IS BITCOIN
Bitcoin is a decentralized digital currency system. Bitcoins – pieces of software code — aren't processed through a bank or any other authority. People called "miners" solve complicated mathematical problems via computer to get the code, which is stored simultaneously on computer servers around the world.
The infrastructure that underlies the Bitcoin system is called blockchain, the shared digital ledger on which transactions are recorded. Since Bitcoin was invented, dozens of other digital currency systems have cropped up, including Ethereum, which uses units of cryptocurrency called "ether." The most popular digital currencies have seen wild gyrations in value in recent weeks, with bitcoin leading the way.