The Miramar headquarters for DuChateau, a lifestyle brand that specializes in manufacturing high-end architectural finishes, including various types of flooring and wall coverings, looks nothing like a conventional warehouse and every bit like a modern-day rendering of a royal palace.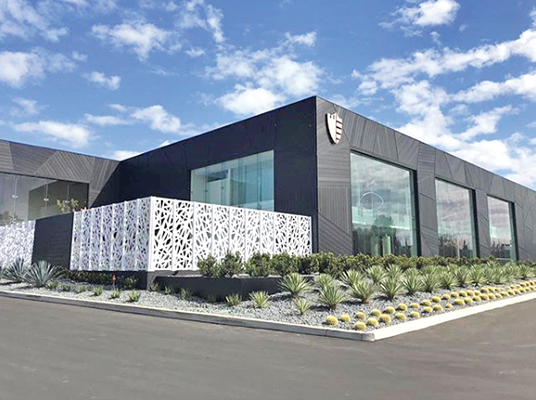 Surrounded by beige-hued, brick and concrete corporate office buildings, the 50,000 square-foot, two-level space has floor-to-ceiling glass exterior windows and modern light fixtures throughout the interior that are visually appealing and visible from the sidewalk. Farther inside, white marble, rich wood flooring and designer wooden doors appear throughout, as well as amenities like an in-house chef and a fully-equipped wine cellar for guests and employees to delight in.
For co-founder and CEO, Misael
Tagle, the purposeful design of DuChateau, which borrows its name from the French word that means "castle," goes hand-in-hand with the mission of the company.
'Make the World Beautiful'
"Our brand ambition as entrepreneurs has always been to make the world beautiful," said Tagle about his and business partner, DuChateau President Benjamin Buzali's vision. "We are all about designs that are unique and innovative. We take what we do and incorporate fashion and style and, in doing so, we create a lifestyle. When you drive up to our facility, you see that — our space stands out among the rest." He adds that twice a month, the company flies out a handful of clients to tour the space, drive down to Tijuana and check out the manufacturing plant, and then drive back up to San Diego for dinner and drinks. "When they visit the facility, everything makes sense."
Visuals aside, DuChateau's bread and butter is its unique, top-of-the-line products, which range from hardwood to vinyl flooring and wall coverings. DuChateau takes a very measured, artistic approach to its designs, offering various hues, a range in sizes, various finishes and textures and customizable options. The company has a manufacturing facility in Mexico with 130 employees and works closely with manufacturers in China, Korea, Holland, Bosnia and Vietnam, to list a few, for sourcing its materials. Some of its processes include torching for darker tones, hand-brushing for a natural, distressed look, and a sun-baking method for a weathered effect. DuChateau works hand-in-hand with builders as well as designers and boasts clients like the trendy Born & Raised steakhouse in Little Italy and the Pendry boutique hotel downtown.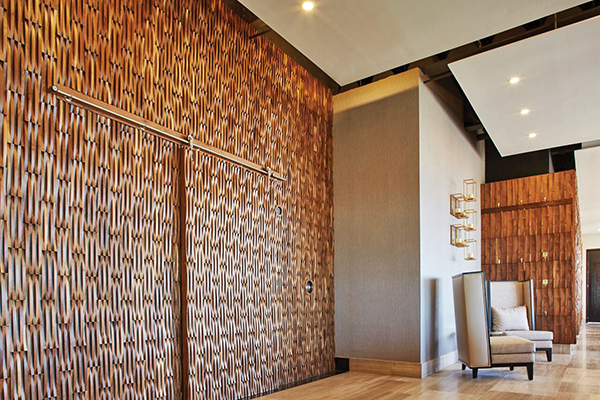 The Firsts
"We were the first to introduce the European oak visual stateside, which is comprised of wide planks, long length and hard wax oil which makes it a matte finish," said Tagle.
He says the company designs most of its products and primarily focuses on a very matte, natural visual that isn't the traditional stain that 90 percent of the market offers. He makes the comparison between a Ferrari, which he describes as a handmade car, and a Toyota, which he says is made in an automated factory to explain the intricacies of the DuChateau product.
"Toyota makes 4,000 cars, but the art and care that goes into a Ferrari is why they are what they are," he said. "Our product is handmade, and it goes through many elaborate processes. Although many attempt to, it is truly difficult to copy our designs."
Crediting Culture
Although he admits DuChateau has faced its share of judgments from others in the industry because of some of its outside the box approaches, he believes what has made it successful is that he and Buzali have always remained true to themselves and followed their guts, but also because of the office culture they've created and the team that backs them.