Photo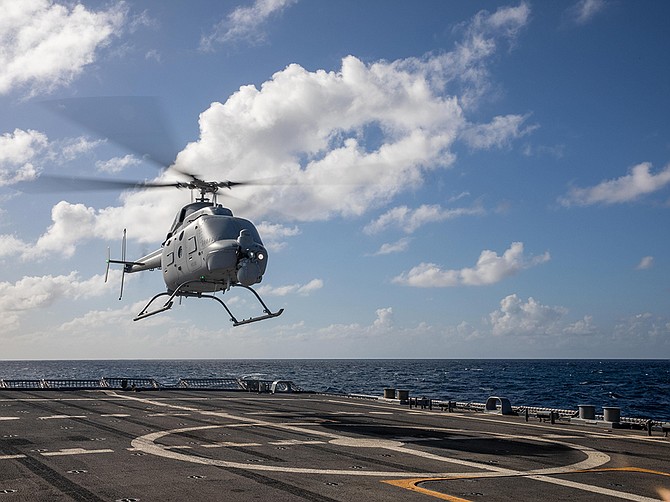 Photo courtesy of U.S. Navy
The MQ-8C Fire Scout is a remotely operated helicopter that operates from littoral combat ships. The aircraft is shown taking off from the deck of the USS Milwaukee on Jan. 6. Prime contractor Northrop Grumman runs the program from San Diego.
Stories this photo appears in:
DEFENSE: Crews Deploy Unmanned MQ-8C Fire Scout Off Latin America
The U.S. Navy chose a counter-narcotics operation in waters near Central and South America for the initial deployment of an unmanned helicopter called the MQ-8C Fire Scout.