Photo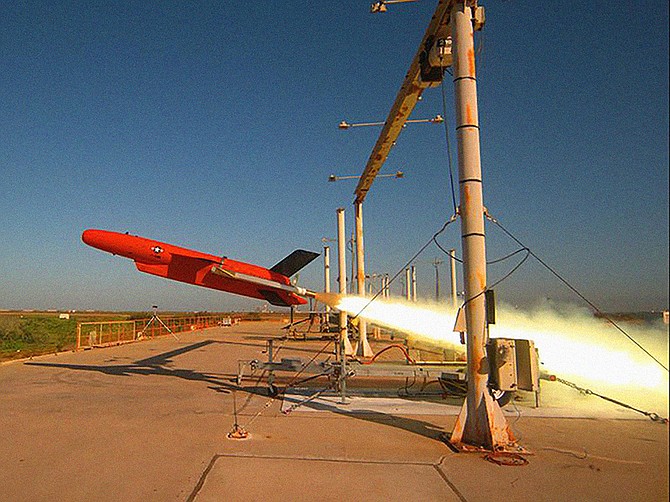 Photo courtesy of U.S. Navy
A BQM-177A target launches from a Navy facility at Point Mugu in 2017. San Diego-based Kratos Defense will supply 65 such targets to the Navy as well as the governments of Japan and Saudi Arabia under a $50.9 million deal announced on Dec. 23.
Stories this photo appears in:
U.S. Navy, Japan and Saudi Arabia to Split Order for 65 Aircraft
The U.S. Navy awarded Kratos Defense & Security Solutions Inc. a $50.9 million contract modification to procure 65 BQM-177A Subsonic Aerial Targets.