Photo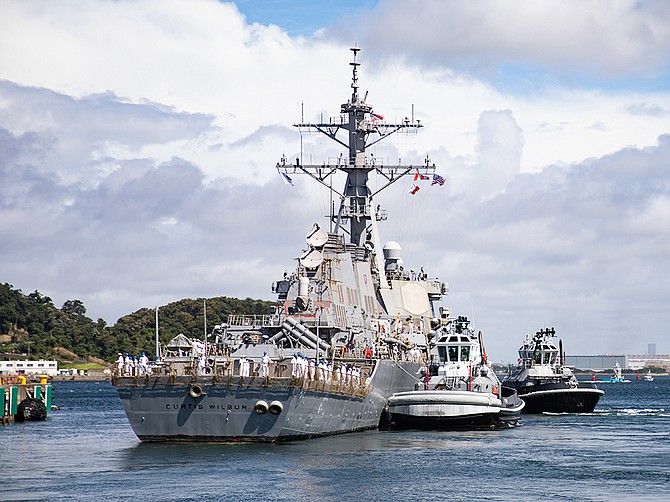 Photo courtesy of U.S. Navy
The USS Curtis Wilbur departs Yokosuka, Japan in August, after being forward deployed for 25 years. General Dynamics NASSCO received a contract to repair and upgrade the ship in dry dock at its Barrio Logan shipyard.
Stories this photo appears in:
USS Curtis Wilbur Returns From Extended Deployment in Japan
The U.S. Navy awarded General Dynamics NASSCO a $47.7 million firm-fixed-price contract for dry dock work on the USS Curtis Wilbur, an Arleigh Burke-class guided missile destroyer.