Photo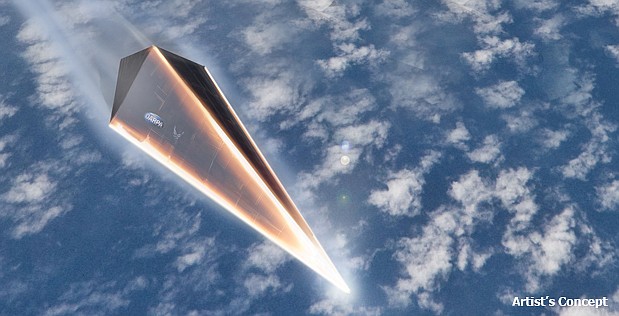 Hypersonic vehicles must withstand extreme temperatures as they travel at speeds of Mach 5 or greater. Illustration courtesy of DARPA.
Stories this photo appears in:
Southern Research Acquired for $80M; Hypersonic Work Eyed
Kratos Defense & Security Solutions Inc. (NASDAQ: KTOS) has acquired another company — this one in the aerospace center of Birmingham, Alabama. With the help of local government, the Scripps Ranch business plans to expand in that city, and go after work in hypersonic flight.