Photo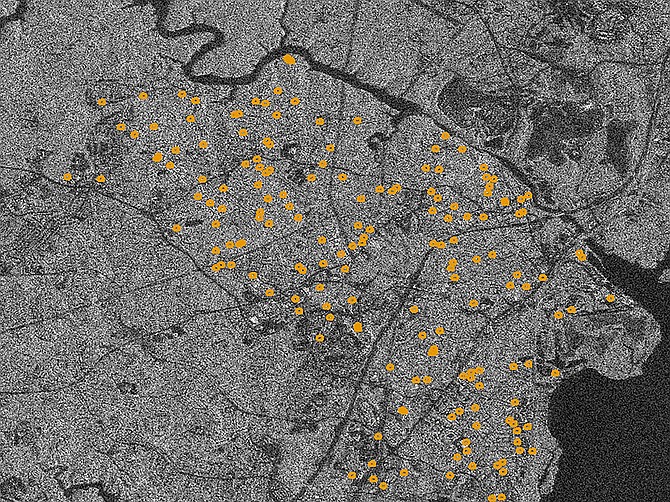 Rendering courtesy of Asterra
A satellite image of a city shows the likely leak locations identified with Asterra's Recover leak detection algorithm in yellow, over a synthetic aperture radar image of the site. Asterra did not release the name of the city.
Stories this photo appears in:
TECHNOLOGY: Detecting Water Underground Helps Authorities Manage Infrastructure
Conserve water. That is the call Californians have heard for years. An Israeli company with its North American office in Rancho Bernardo is taking a technological approach to helping authorities detect and fix pipeline leaks to save resources.