Photo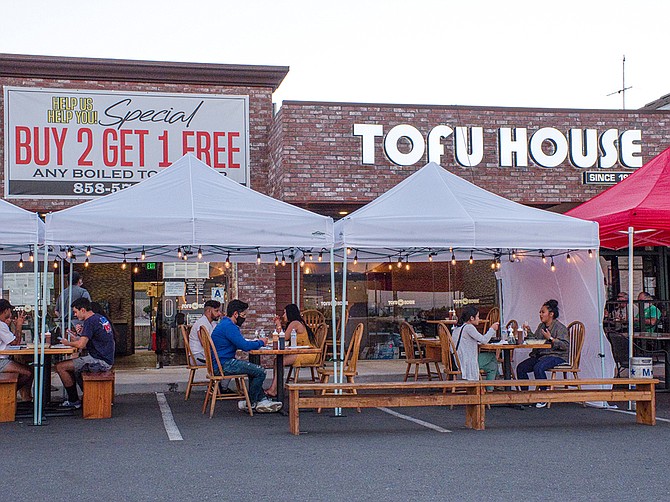 Tofu House's Convoy location offers food for dine-in and take out with an expansive outdoor dining setup. Photo Courtesy of Tofu House.
Stories this photo appears in:
RESTAURANTS: Tofu House Grows During Pandemic and Plans to Franchise
Joonsok Kim, said he couldn't sleep at all the day it was announced that restaurants had to stop serving food indoors due to the coronavirus pandemic.