Photo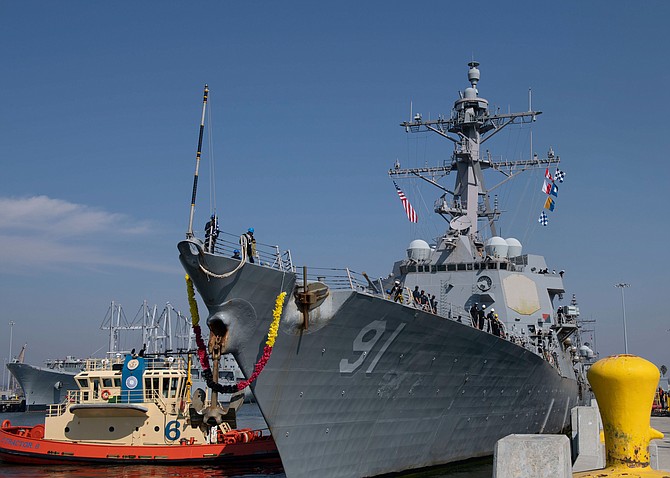 General Dynamics NASSCO received a contract to modernize and conduct maintenance on the USS Pinckney, seen arriving in San Diego after a deployment in October. Photo courtesy of U.S. Navy.
Stories this photo appears in:
General Dynamics Unit to Modernize USS Pinckney Over Two Years
The U.S. Navy awarded General Dynamics NASSCO (NYSE: GD) a $98.7 million contract to modernize the USS Pinckney, an Arleigh Burke class destroyer.