Photo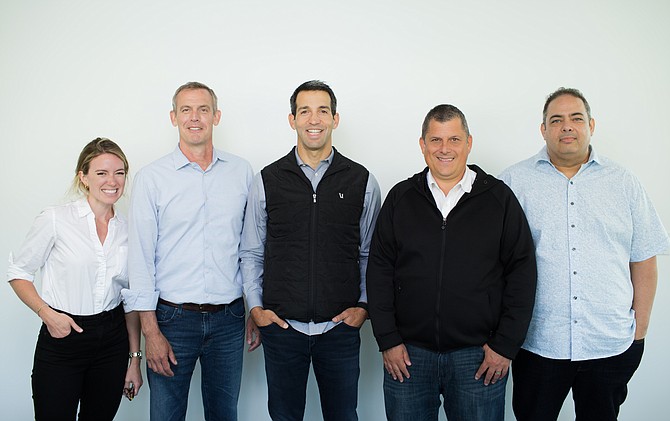 Blooma's executive team. From left to right, Lindsay Curry (marketing director), Jeff Ramseyer (VP of sales), Shayne Skaff (co-founder and CEO), Tal Almog (COO and co-founder), and Shy Blick (co-founder and CTO). Photo Courtesy of Blooma.
Stories this photo appears in:
Blooma Has Major Customers Using its Platform
San Diego-based Blooma, a fintech startup which makes software to streamline underwriting for commercial real estate loans, has raised $15 million in a Series A round of venture capital funding.