Photo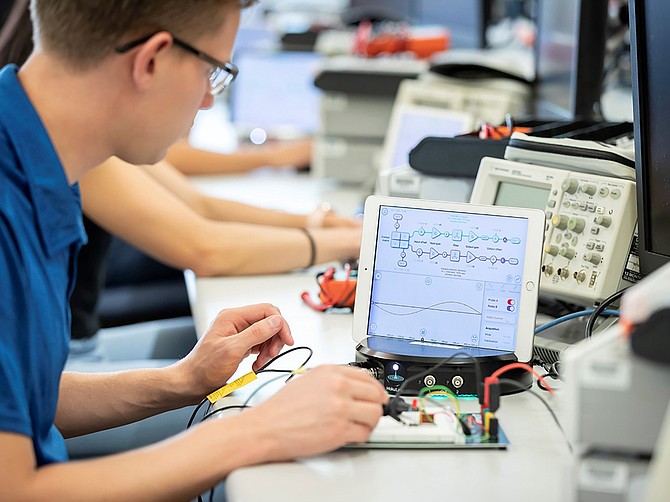 Liquid Instruments has developed a software-defined lab hardware platform that combines several testing functions in a single device. Photo Courtesy of Liquid Instruments.
Stories this photo appears in:
TECH: Co. Builds Portable Lab Technology
Liquid Instruments, a local company and maker of an 8-in-1 scientific measurement device geared towards students and engineers, has raised a $13.7 million Series B round in venture capital funding.