Photo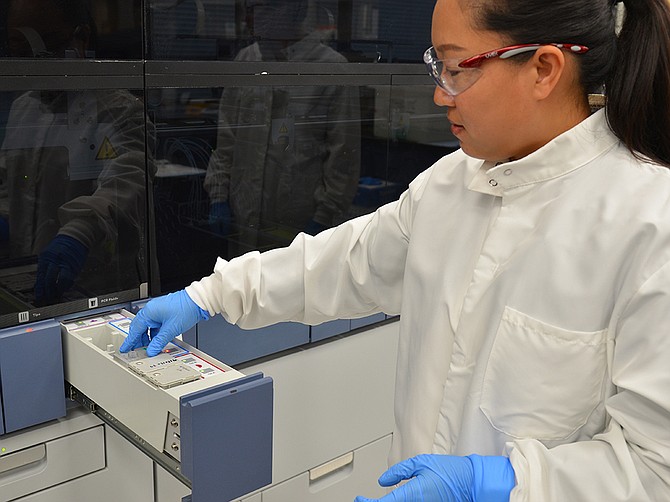 A research and development scientist at Hologic Inc. operates a Panther machine, which tests samples for the virus that causes COVID-19. Photo courtesy of Hologic Inc.
Stories this photo appears in:
U.S. Army Buys Gear to Test for COVID-19; Solute Gets Information Technology Work
The U.S. Army awarded Hologic Inc. (Nasdaq: HOLX) a three-year, $178.5 million contract for Panther Fusion SARS-CoV-2 assays, Aptima SARS-CoV-2 assays, multiplex test kits and associated reagents and consumables.