Photo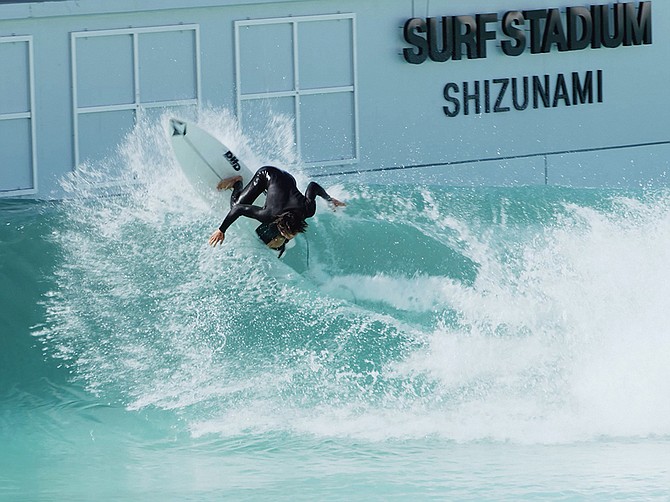 Pro surfer Taichi Wakita negotiates one of the first waves generated by the PerfectSwell facility in Shizunami, Japan. Olympic surfers are expected to train at the facility. Photo courtesy of American Wave Machines.
Stories this photo appears in:
SPORT: American Wave Machines and Partners Help Teams Train in Japan
American Wave Machines Inc. has finished its most advanced wave-generating pool yet in a town southwest of Tokyo, just in time for the Summer Olympics.