Photo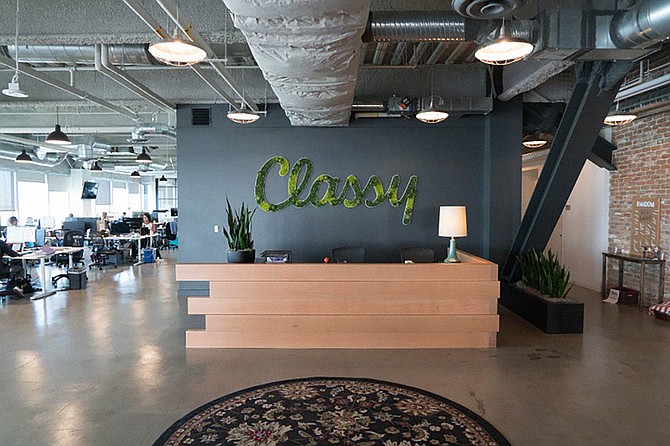 Classy's office in San Diego. Classy becomes the latest San Diego technology firm to raise a $100 million-plus funding round following companies like ClickUp, Tealium, and Flock Freight. Photo Courtesy of Classy.
Stories this photo appears in:
TECHNOLOGY: Fourth Round of V.C. Funding Nets Co. $118 Million
Classy, operator of an online platform used in nonprofit fundraising, has raised $118 million in a fourth round of venture capital funding.