Photo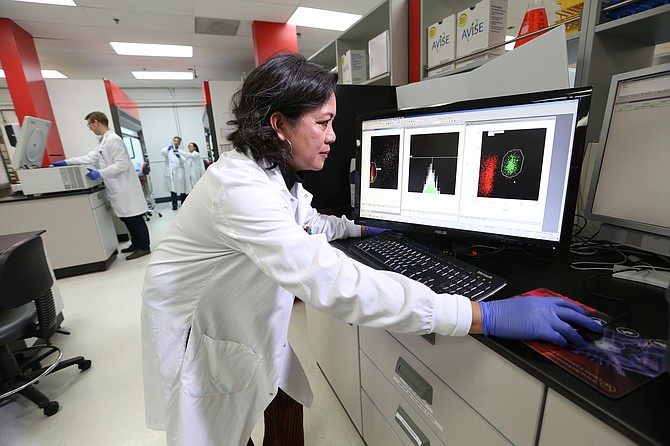 An Exagen lab team member examines a patient sample using CB-CAPS technology. Photo Courtesy of Exagen Inc.
Stories this photo appears in:
LIFE SCIENCE: Co. Collaborating With Emory
Exagen Inc. (Nasdaq: XGN), a commercial-stage life science company, is joining forces with Emory University to conduct a new study on the long-term effects of COVID-19 infection in the development of autoimmune diseases.