Photo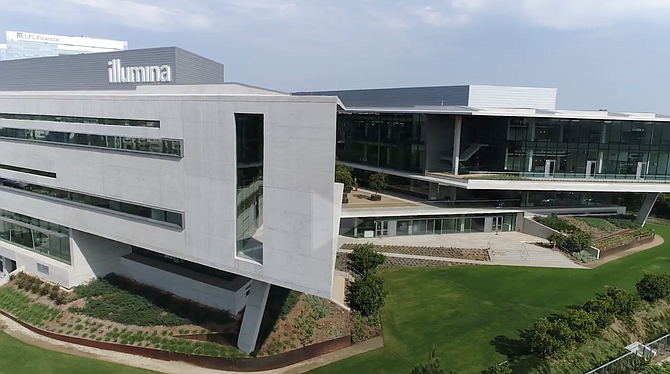 Illumina Inc. has a big presence in the University Towne Center neighborhood. San Diego is the center of the company's global business. Illumina said the pace of its business is picking up after a year affected by COVID-19. Photo courtesy of Illumina.
Stories this photo appears in:
BIOTECH: 2021 Could Be Turning Point as Grail Matter Is Decided
Illumina Inc. (Nasdaq: ILMN) expects a $4 billion year in 2021. The gene sequencing specialist increased its financial guidance on April 5, saying it expects year-over-year revenue growth of 25% to 28% from the $3.24 billion that it brought in during fiscal 2020.