Photo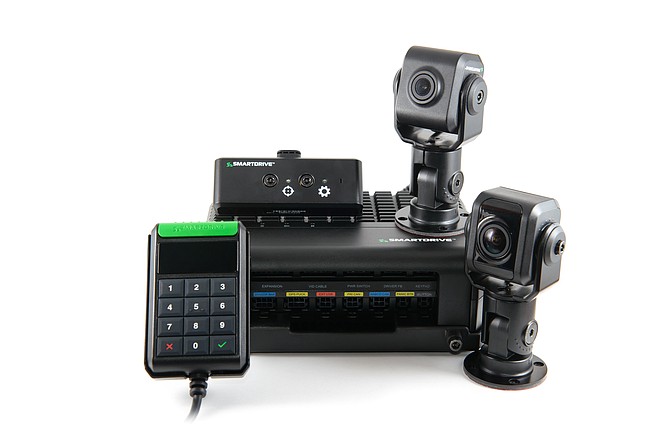 Cameras and hardware from SmartDrive. On-board cameras offer 360° vehicle views, road and cab views, or road only vantage point options. Omnitracs announced on Sept. 9 that it plans to buy SmartDrive. Photo courtesy of SmartDrive Systems.
Stories this photo appears in:
TECHNOLOGY: Two Companies' Systems Complement Each Other
SmartDrive Systems, which offers video safety and telematics technology to operators of big-rig trucks and transit vehicles, has agreed to be bought by Dallas-based Omnitracs LLC.