Photo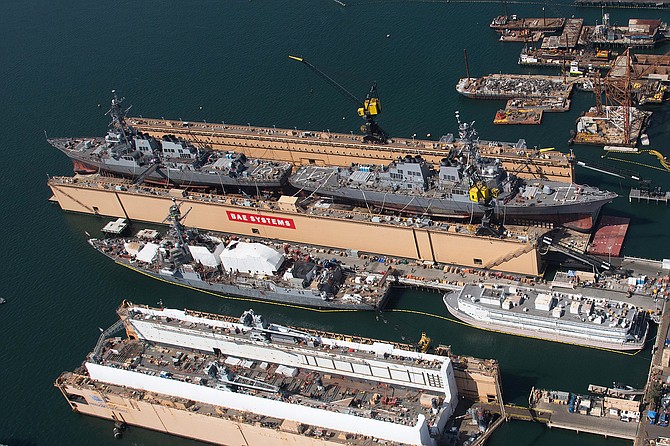 U.S. Navy ships undergoing maintenance at BAE Systems. Note two ships in dry dock. Photo courtesy of BAE Systems San Diego Ship Repair.
Stories this photo appears in:
$299M Added to Ship Repair Effort in Fiscal 2020
The U.S. Navy increased the overall amount of funding to repair certain surface ships in the Port of San Diego.