Photo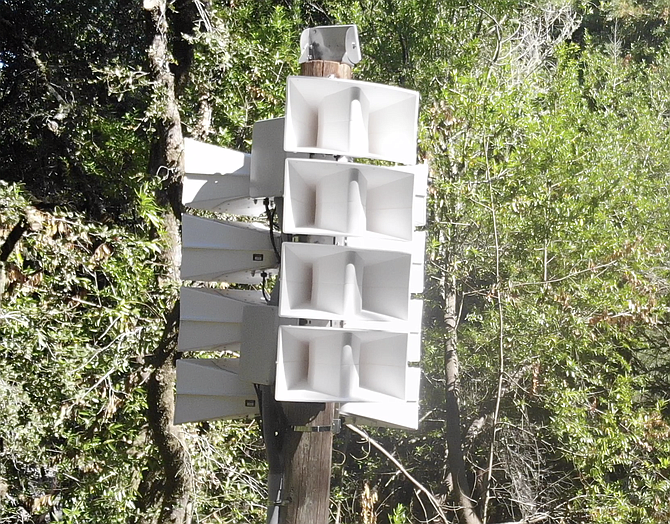 One of five Genasys emergency warning voice siren installations in Mill Valley, California. Photo courtesy of Genasys.
Stories this photo appears in:
ELECTRONICS: Co. Formerly Known as LRAD to Keep Legacy Products
The Rancho Bernardo company named for its Long Range Acoustic Device, or LRAD, decided it had outlived its name and has taken the final step to change it.