Photo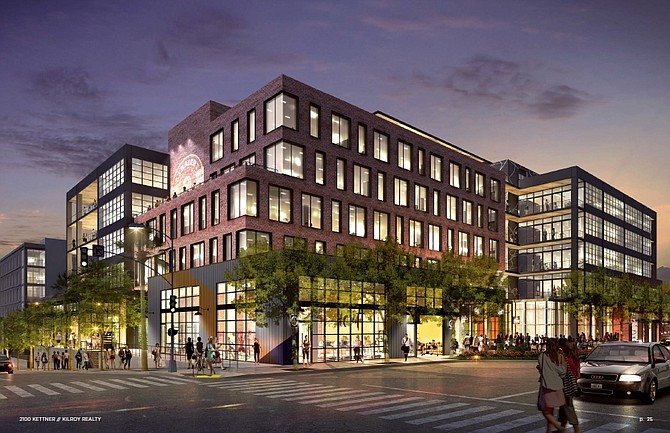 A six-story office building, Kilroy Realty Corp is building, in Little Italy was designed to blend in with the neighborhood. Rendering courtesy of Kilroy Realty Corp.
Stories this photo appears in:
Kilroy Is Building an Office That Will Be Part of Little Italy's Past, Present and Future
Kilroy Realty wanted something different from the typical glass-and-steel look for the six-story office building it's bringing to Little Italy.