Photo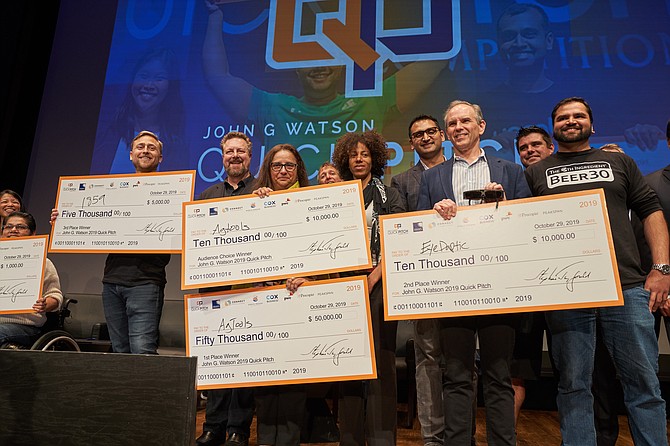 Winners at this year's John G. Watson Quick Pitch competition took home a combined total of $75,000. From left to right: Third-place winner Devon Cayer, CEO of 1859 Inc.; first-place and audience choice winner Martha Montoya, CEO of AgTools; second-place winner Jay Comier, CEO of Eyedaptic. Photo courtesy of Drew McGill.
Stories this photo appears in:
Just Participating Can Lead to Investments Later
AgTools, an Irvine-based startup developing supply chain software for the agriculture industry, took home the $50,000 at the competition.