Photo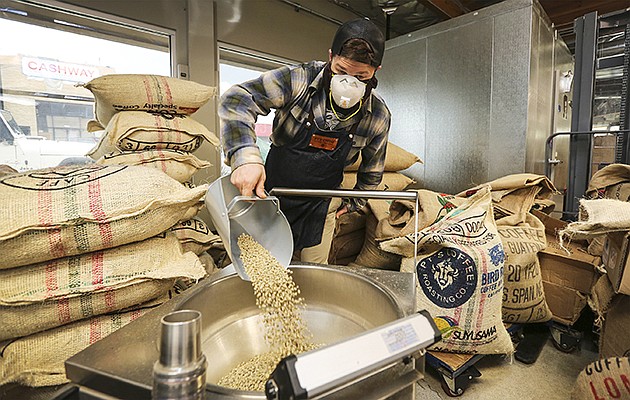 With Jeff Taylor as president, the sales of the privately-owned Bird Rock have doubled in the last two years. Here, roaster Brandt Rakowski measures green coffee beans to be roasted at the Morena Boulevard Bird Rock roastery.
Stories this photo appears in:
RETAIL: Owner Makes Deals With Farmers, Also Does Own Roasting
It was a conversation with a very candid customer in the early 1990s that set Jeff Taylor, president and co-owner of Bird Rock Coffee Roasters Inc., out to find the best coffee in the world.