Photo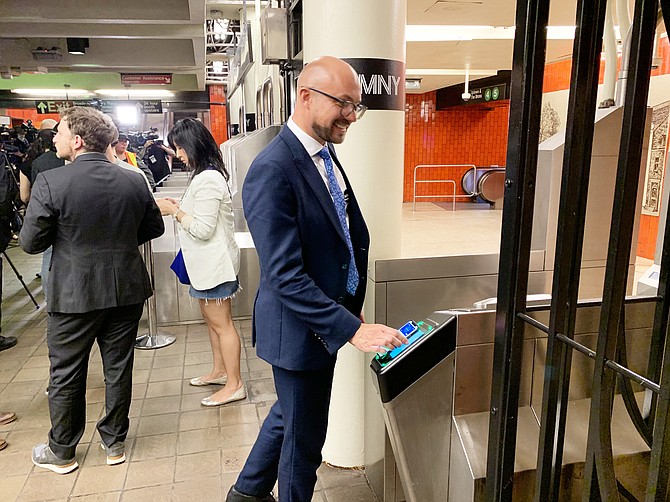 Cubic Corp. executive Matt Cole taps his phone to ride the New York City subway on the day new fare collection technology went into service. Photo courtesy of Cubic Corp.
Stories this photo appears in:
Kearny Mesa Company Executes on Its $540M Deal
Talk about a tough environment for rolling out new technology. Cubic Corp. introduced its next-generation fare collection technology on the subway beneath Lexington Avenue in New York City on May 31.