Photo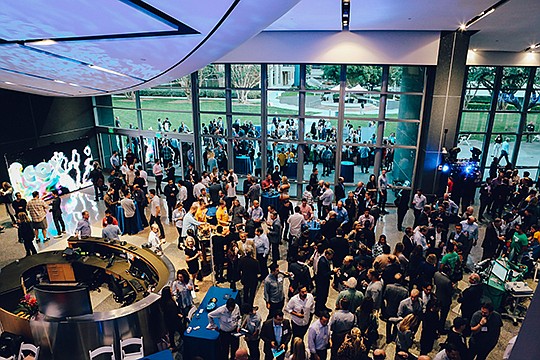 Attendees spill out of Qualcomm Hall in October for the largest John G. Watson Quick Pitch event in the competition's history. The annual pitch contest was hosted by Tech Coast Angels, San Diego Venture Group and Cox Business. Photo courtesy of Carly Matsumoto
Stories this photo appears in:
Tech Coast Angels named 10 startups as the finalists for its annual Quick Pitch competition, which will take place on Oct. 29.
Applications for Tech Coast Angels' annual pitch competition are due on October 29.
2019 Look Ahead: Finance
San Diego leaders worked hard to build a pipeline of angel investors in 2018. Those efforts should bring a bumper crop of much needed early-stage capital for startups going into 2019.