Photo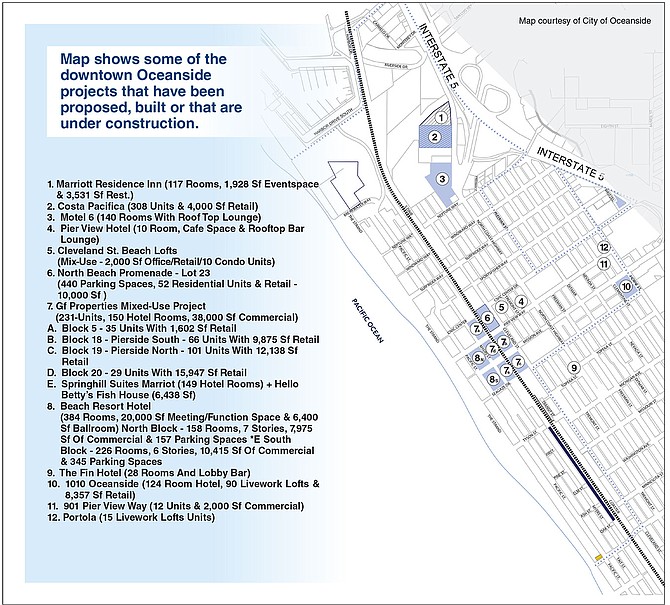 Map shows some of the downtown Oceanside projects that have been proposed, built or that are under construction.
Stories this photo appears in:
With Two Hotels Under Construction, Downtown Oceanside Continues to Draw Businesses That Are Reshaping the Area
When S.D. Malkin Properties began its quest to build a pair of beachfront resort hotels in downtown Oceanside more than a decade ago, much of the surrounding area was a collection of vacant lots used for parking.